Fire outbreak at Hiamankyene displaces 94 people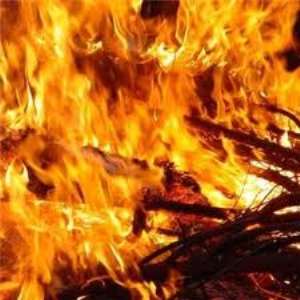 fire outbreaks
Accra, Feb 01, GNA - Fire on Monday gutted Hiamankyene, a farming community in the Mampong Municipality in the Ashanti Region, destroying several houses, farms and livestock and rendered 94 people homeless.
Alhaji Moro Iddrisu, National Disaster Management Organisation (NADMO) Coordinator, told the Ghana News Agency on Thursday that the fire started in a nearby forest on Monday afternoon and spread to the town when many people were in their farms.
Alhaji Iddrisu said  nine houses, 30 acres of citrus farm, 50 bags of maize, 30 bags of cowpea, nine sheep and several goats, pigs and fowls  have been destroyed adding that the cost of damage is estimated at GH¢ 50, 000.
He said NADMO has provided blankets, mattresses, buckets, cups and food items for the victims, while six tents have also been erected to serve as temporarily shelter for the affected people.
Alhaji Iddrisu said a 65-year-old man was on Monday trapped in fire and burnt to death in Bunso in the Mampong Municipality and advised people in the area to  weed around their compounds and also create fire belts.
GNA