Lunatic Mothers: who cares for Children?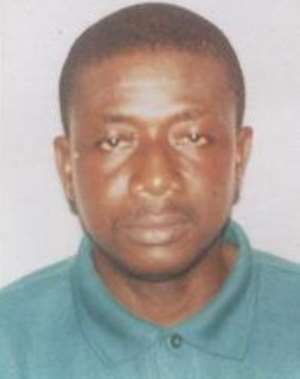 Samuel Adadi Akapule
Bolgatanga, Jan 31, GNA - As  I take a stroll towards the commercial area of Bolgatanga getting close to the old  Bolgatanga market I saw a mad woman in her thirties holding a baby that  to my estimation would be  two to three months old.
On my way back from my stroll I decided to take the Atulbabisi road near the Bolgatanga Chief's Palace and I saw two mad women holding their babies.
One of them moved to a dust bin and picked some food, ate some and gave the rest to her baby.   
The other mad woman also fetched water from a gutter, sipped some and gave some to her baby.
I decided to explore the streets of Bolgatanga in the night to see how these women kept their babies and I saw 10 lunatic women with their babies trying to find sleeping places in abandoned kiosks and some on the bare floors.
The above scenario is very common in many parts of the country and it seems society is doing nothing to support these unfortunate babies who are born by lunatics.
The question that keeps on bordering one's mind is who is responsible to these victims particularly the innocent babies? What is government including non-governmental organizations and the society in general doing to save these unfortunate babies.
Responsible citizens could come from these unfortunate children if they are taken good care of and one of such homes taking care of such children is 'God's Love Orphanage Ministry' located at Bolgatanga-Soe in the Bolgatanga Municipality. 
This is the only one in the country that has devoted itself since the 1990s to take care of mentally challenged children and children separated from their mentally ill mothers in the Upper East Region.
The orphanage has 27 child inmates who are from mentally challenged mothers. The Orphanage is managed by the Director, Mr Felix Akampoi and his wife Mary-Amana Akampoi and some staff.
Mr Akampoi said he and his wife are sometimes informed by the public about such children but before they could pick such children they would have to do some investigations about the mother and later inform their relatives about the intention to separate the children from such mothers.
He said it was important for the government and other stakeholders, particularly non-governmental organizations, to find diverse means of catering for mentally challenged women who have given birth to children.
He expressed regret that in the past society, particularly governments, did not pay attention to such children.
Mrs Mary-Amana Akampoi said the problem was becoming rampant in the three northern regions and so far there were no traces of mental illness in the children the orphanage is catering for.
Some of the children in the home are babies between two and 11 months old.  There are also grownups. A 13-year-old primary six girl and an 18-year -old girl in one of the second cycle schools in the Upper East Region.
There is the need for government to develop programmes and policies towards addressing this problem by establishing a foster home for such children.  
GNA Feature By Samuel Adadi Akapule