Ghana Chamber of Mines launches Mining Summit 2013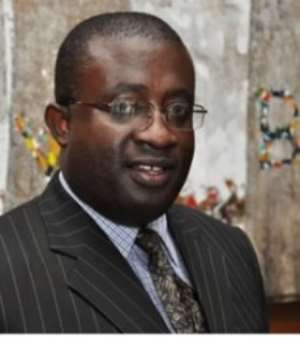 Dr Toni Aubynn
Accra, Jan. 30, GNA - Dr Toni Aubynn, Chief Executive Officer of Ghana Chamber of Mines, on Tuesday urged Ghanaian entrepreneurs to take advantage of the 2013 Mining Summit to forge partnerships with counterparts from other parts of the world.
This, he said would help them to explore business opportunities in the mining industry.
Speaking at the launch of the summit, Dr Aubynn said it would help reposition Ghana as the gateway for mining investment and business opportunities in West Africa and also connect mining companies with investors, suppliers and government officials to explore the vast mining and development opportunities.
He said the biennial mining conference and exhibition that would run from the June 12 - June 14, would also serve as a platform for exhibitors to network with stakeholders in the extractive industry space in Ghana.
The two- day conference and three- day exhibition which will be held concurrently is on the theme: 'Making mining the true catalyst for development - Thinking outside the box.'
It comes on the back of the increased activity in the mining scene and the renewed interest of the investor community in Ghana.
Dr Aubynn said the summit would help stakeholders and industry players to learn about the changing mining environment in Africa and the opportunities they offer, how governments are reforming mining codes, understand how to build relationships with regional government institutions, master mining risks and regulations and showcase their products and services to the extractive companies in West Africa.
He said the Mining Summit would also discuss the unique prospects in the mining investment arena, spotlighting the movers and shakers, current hot spots, gaps and expert recommendations.
'The summit will also provide an interactive three- day platform for exhibitors to network with the movers and shakers of the extractive industry space in Ghana and beyond.
'At the Summit, delegates will learn about changes in regulatory policies, outlook for bulk resources like iron ore, bauxite, manganese, rare metals as well as precious metals,' he said.
Ghana Chamber of Mines Mining Summit 2013 is the leading mining industry event dedicated to promoting new investment and exploration opportunities for investors, miners and financiers.
GNA