Fresh flooding hits northern Mozambique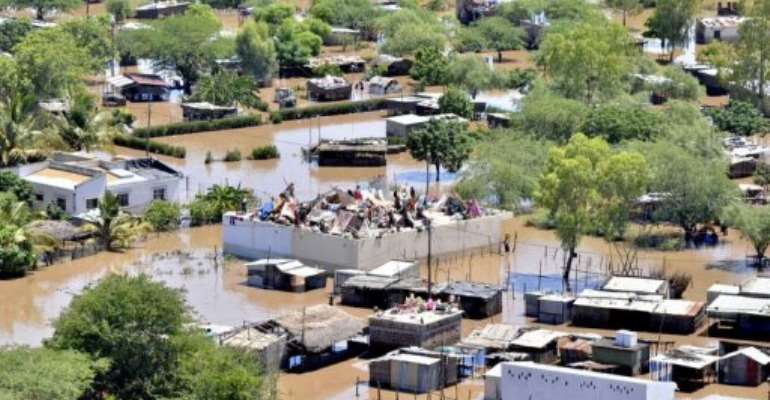 MAPUTO (AFP) - At least 17,000 more people have fled fresh floods in Mozambique as heavy rains pounded the central and northern parts of the country, killing seven and taking the death toll to 55, media reported on Wednesday.
The spokeswoman for Mozambique National Disaster Management Institute, Rita Almeida, told state television that 15,415 people had been displaced in the central town of Zambezia and 1,830 in Nampula in the north.
Four people died in Nampula when their house collapsed, while another three were killed in the town of Nicoadala, where nearly 160 millimetres (over six inches) of rain was recorded in the last 24 hours.
Around 4,000 people have been evacuated to emergency camps.
On Tuesday, the army was called in to rescue affected people in the southern town of Chokwe, which has been severely hit by heavy rains.
Meanwhile, aid agencies have asked the United Nations to unlock $5 million in emergency funds to help some 150,000 displaced people.
"If we receive the Central Emergency Fund money we will have enough for almost one week," said Lola Castro, a representative from the World Food Programme (WFP).
"We have emptied our warehouses and are now borrowing food from around the region," she added.
Last week UNICEF pegged the total funding needed for humanitarian efforts at $15 million, but anticipated that estimate would rise.
The southern African country has been experiencing the heaviest rainfall since devastating floods killed some 800 people in 2000.
More rain is forecast over the next 24 hours.