Inexperienced Philip Addison will lead NPP to a big disgrace - Asiedu Nketia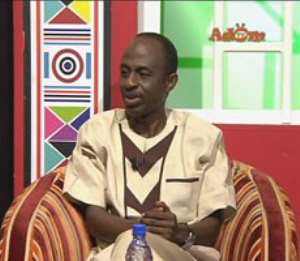 Johnson Asiedu Nketia
The General Secretary of the ruling National Democratic Congress (NDC),Johnson Asiedu Nketia has labeled the lead counsel for the three petitioners challenging the outcome of the 2012 elections, Philip Addison, as an inexperienced lawyer who will lead the NPP into a big disgrace in the case at the Supreme Court.
According to him, the arguments of the lead counsel for the petitioners, put forth so far, cast doubt on the NPP's assertion that it is a party full of legal prowess. According to him, the proceedings have been a baptism of fire for Mr Addisi as he has always been hot in court.
Three persons of the opposition NPP, Nana Akufo-Addo, Dr. Bawumia and Jake Obetsebi-Lamptey have filed petition at the Supreme Court challenging the results of the 2012 general elections, due to "substantial irregularities".
According to the petitioners, the irregularities were recorded at 4,709 polling stations which favoured winner of the election, John Mahama and prayed the court strikes out all the votes at these polling stations.
The petitioners commissioned a group of legal luminaries with Philip Addison as the leader to help them fight their case in court, but Johnson Asiedu Nketia believes he is unfit for a case of that magnitude.
Speaking on Adom TV's show Badwam on Multi TV, Wednesday, the NDC scribe noted that Philip Addison's line of argument shows how confused and weak he is as lead counsel.
General Mosquito as he is affectionately called, said the demeanor of the petitioners at the court especially Nana Akufo-Addo is an indicative of the fact that he is performing badly.
He reiterated claims that the NPP's purpose of heading for the Supreme Court is to retain Nana Akufo-Addo as its flagbearer for the 2016 general elections.