I am yet to be officially informed of my nomination - Bagbin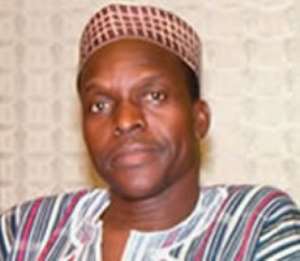 Alban Bagbin
Caretaker Health Minister, Alban Bagbin has revealed, he is yet to receive official notice from the President on his new appointment as one of the three coordinators whose job will be to supervise key government priority projects over the next four years.
A recent government statement named Mr. Bagbin, E.T. Mensah and Cletus Avoka as the three men to coordinate major government projects including the building of new Secondary Schools, Teacher Training Colleges, Hospitals and Regional Airports.
Some critics have called the new appointments superfluous and an unnecessary duplication of efforts.
However, speaking to journalist on the sidelines of Parliamentary proceedings on Tuesday; Mr. Bagbin described the announcement of his appointment as "an announcement of intention and I have not received any official correspondence the President giving me any position yet."
According to him, he will willingly accept the offer when he receives an official notice because "it's a team and that anytime you can be called upon serve in any position. It's not for your individual interest; it's for the national interest. We all have to look at it whether my experience, the knowledge I have gathered so far could be better utilized in the area that I am being offered and I don't have any problem with it at all."
He expressed his excitement at the difference being experienced in President John Mahama's nominations and called on the general public and the ardent critics of the President to support his efforts "to refined it and make sure that it is positive and not negative."
"It's only that we have to come and clearly define the relationship and parameters of that entity and be able to resource those who are put there to work. After all, we are only being called upon to be coordinators it means some people are going to be implementing…and at the end of the day within four years, Ghanaians can see on the ground physical structures, physical resources and improvement in the Educational and Health and Aviation sectors."