Ghanaians Want Their Votes To Be Counted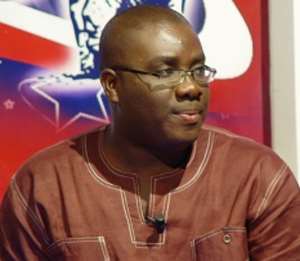 Sammy Awuku
People who gathered at the location included supporters and leaders from various political parties, who believe the Electoral Commissioner, Dr. Afari Gyan and his allies stole votes for President John Mahama.
Speaking to the enthusiastic crowd at the launch of the group, the Communications Director for New Democratic Party (NDP), Ernest Owusu Bempah said the party was backing the group because the EC and NDC allegedly connived to subvert the will of Ghanaians.
He accused the General Secretary of the NDC, Johnson Asiedu Nketia of masterminding the act and added that the truth will come out soon to enable Ghanaians know the actual party that won the 2012 elections.
He said, 'I am not happy about the votes NDP had that is why I am in support of the group. We will continue to fight for justice because without justice there could never be peace in the country.'
Owusu Bempah urged all NDP members nationwide to join the Alliance to salvage Ghana's democracy.
The Youth Organizer of People's National Convention (PNC), Abu Ramadan, called on all Ghanaians, who believe their verdict was subverted to throng the Supreme Court premises on Tuesday, the day the hearing of the case will begin.
'We will mass up at the Supreme Court premises to give our support to the judges and those who are fighting for justice until the case is over and justice prevails. Our votes must be counted,' he added.
Abu called on all well-meaning Ghanaians to join the crusade against the alleged electoral fraud that characterized the 2012 elections.
The former NPP Member of Parliament for Asokwa, Maxwell Kofi Juma, said Nana Addo obtained 62.7 per cent in the just-ended 2012 presidential elections.
According to him, by this margin, Nana Addo was supposed to be the declared winner of the 2012 presidential elections not President John Dramani Mahama.
He said the executives of NDC allegedly connived with Dr. Afari Gyan to rig the elections in favour of John Dramani Mahama.
'I am not afraid to state that Nana Addo had 62.7% in the 2012 presidential elections and I am ever ready to challenge anybody who is willing to take me to court for making this statement. As far as I am concerned the election was rigged in favour of John Mahama.
'We will never accept the results, justice must and will surely prevail.'
By Cephas Larbi