Power providers want tariff increases amidst erratic power supply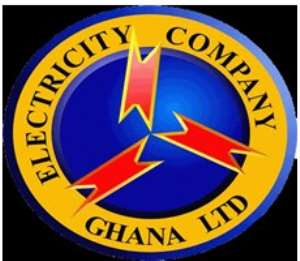 The Volta River authority and the Electricity Company of Ghana are calling for hikes in electricity tariffs.
The two organisations tell Joy News that is the surest way to boost their capacity to deliver on the country's energy needs.
Their call comes in the wake of public criticisms about the erratic power supply in recent times.
On the back of the proposal for increased tariffs by the utility providers, Joy News' Gifty Andoh Appiah reported some of the recommendations made by government to stop wastage and ensure efficient power supply were not being adhered to.
In 2010, government issued a directive to ministries, departments and agencies to use prepaid meters as a measure against misuse of power.
Three years down the line, only a few government establishments use prepaid metres. The Rent Control Unit is one such agency.
Twum Ampofo, a Principal Rent Officer at the Rent Control office in Accra said since the adoption of the prepaid meters, measures have been put in place to conserve power.
He said thenceforth, many of the offices turn off their air-conditioners and use fans instead.
The Ghana Highways authority is one of the MDAs who are still using post-paid meters. Director of public Affairs, N.B Quarmor would not answer any questions on when they would install and use the prepaid meters.
Whilst some MDAs continue to defy this directive and default on their payment to the ECG, the power generator continues to be resource starved, limiting its ability to serve many more communities needing power.
On one hand, the VRA and the ECG are asking for an increment in tariffs but on the other hand, the companies are owed large sums by government ministries and agencies. MDAs alone owe more than GH¢230 million.
Head of Corporate Communications at the VRA, Sam Kwesi Fletcher, believes their work will be more effective of these monies are paid and consumers pay realistic tariffs.
Although they could not mention specifics, the ECG also owes in loans as hinted by the Operations manager Tetteh Okyne.
Question is, in the cycle of high indebtedness and poor services that many consumers complain about, should the consumer be burdened with higher tariffs?
Already, pressure group, the Committee for Joint Action has served notice it will not accept a situation where the ordinary consumer will be made to pay such huge debts of government agencies.
And with the current stance of the VRA and ECG, it doesn't seem the erratic power outages will be over soon.