29 January 2013
|
General News
UN To Screen The Rescuers Today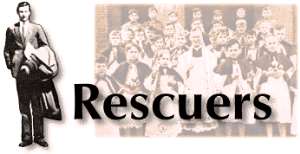 The United Nations Information Centre, Accra will honour the heroic actions of 12 diplomats who showed moral courage and integrity to help save the lives of Jews during the Second World War with a screening of the award-winning documentary film "The Rescuers" at the Goethe Institut in Accra on Tuesday, 29 January at 1:30pm.
The event is organized in partnership with the Association of Global Citizens, Ghana and highlights the 2013 theme of "Rescue during the Holocaust:
The Courage to Care". It is supported by the German and the Israeli embassies.
The film screening will be preceded by the launch of an international poster competition for students of Art and Design by the Commissioner of Human Rights and Administrative Justice (CHRAJ) Ms. Lauretta Vivian Lamptey.
The United Nations Resident Coordinator will deliver the statement of the United Nations Secretary General. Dr. Kwabena Adu-Boahen, Lecturer, University of Cape Coast will lead a discussion following the screening. Other dignitaries will include Dr. Frimpong Boateng, Dr. Kwasi Opoku-Amankwa, Head, Faculty of Art, KNUST and Prof. Vincent Dodoo Head, Department of History & Political Studies, KNUST.