Abudus Banned From Climaxing Damba Festival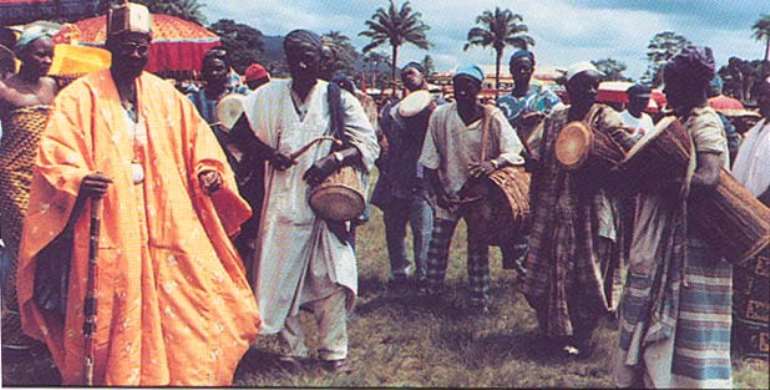 The Yendi Municipal Security Committee (MUSEC) has issued directive banning the Abudu Royals in Dagbon from climaxing this year's Damba festival which comes off this Thursday.
There were earlier reports of combined military/police brutalization at the Abudu Regent's palace on Monday at dawn.
So far, two persons were reported to have sustained gun-shot wounds. The Assemblyman for Gagbini electoral area, Abubakari Nachin-Naa in an interview said the Abudu Royals were unhappy about the development.
According to him, the caretaker of the Abudu Regent, Mbadugu Iddi condemned the directive and accused government of taking sides in the age long protracted Abudu and Andani feud in Dagbon.
There has since been a permanent security presence at the Boling-Lana's palace. The Yendi Divisional Police Commander, Chief Superintendent Cephas Bediako confirmed the incident and explained that the action was in line with security arrangements to maintain law and order in Yendi.
In a related development, a group calling itself the Concerned Youth of the Andani Royal family in Dagbon have accused some leading members of the Andani gate of misrepresenting their interest at the Presidency.
The three are Alhaji Yakubu Kasuli, CEO of Gbewaa Civil Engineers, the Nyankpala-Naa and the Gukpegu-Naa.
The three prominent Andani leaders are alleged to have been using the Andani gate to achieve their personal gains in government.
Of particular mention is Alhaji Yakubu Kasuli, CEO of Gbewaa Civil Engineers who the group accused of sponsoring some independent Parliamentary candidates to unseat NDC MP's during the 2012 general elections.
The group maintained that those three personalities have no say at the Gbewaa palace and should be ignored on issues concerning the Andani family.
The Association's Spokesperson, Mohammed Zakiyu brought this to the fore at a news conference in Tamale.
He said the Andani youth were in consultation with other interested parties in Dagbon and will appropriately take the three Andani leading members to the cleaners.