One dead in Cairo blast: interior ministry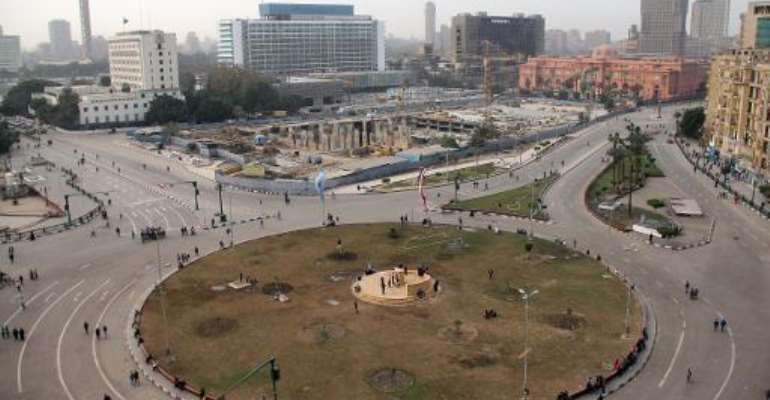 Cairo (AFP) - A driver was killed on Friday when his car exploded in central Cairo, Egypt's interior ministry said, hours after bombers killed a policeman and a soldier.
The reason behind the blast was unclear, the ministry said in a statement.
Militants have stepped up their attacks against security forces since the army ousted Islamist president Mohamed Morsi in July and the military-installed authorities launched a deadly crackdown on his supporters.
On Friday morning, a bomb struck a police kiosk near a courthouse in the northern Cairo district of Heliopolis, killing one policeman and wounding four others.
The attack came after two suicide bombers targeted a checkpoint and a nearby bus outside the South Sinai provincial capital Al-Tur, security officials said.
A soldier was killed and six policemen were wounded by the first bomber, and five civilians were wounded by the second, the officials said.
Two people were also killed on Friday in clashes between Morsi's supporters and civilian opponents near the Mediterranean city of Alexandria, the interior ministry said.
The clashes erupted after Morsi's supporters took to the streets to call for the reinstatement of the Islamist leader.