I Will Strip Afari-Gyan, Ras Mubarak Naked—Kofi Ghana Threatens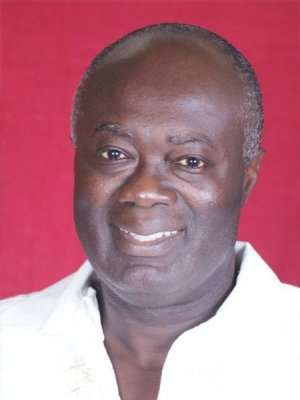 Hon Maxwell Kofi Jumah a.k.a. Kofi Ghana
Former NPP MP for Asokwa, Maxwell Kofi Jumah is accusing the NDC Parliamentary Candidate for Ablekuma North Ras Mubarak of conniving with the Electoral Copmmission to print new pink sheets that with the intention of presenting it as evidence at the Supreme Court in defense of President John Mahama.
Speaking to a huge gathering of NPP supporters at the launch of the "Let my vote count alliance", Maxwell Kofi Jumah also accused the Chairman of the EC, Dr. Afari Gyan of hiring people to append signatures to some elections results which the NPP is challenging and threatened to expose them if they lied about it.
"Last week Sunday, I had information that Ras Mubarak was at West Legon, printing some pink sheets which they will use as evidence in the Supreme Court," he stated.
Mr. Jumah further added, "I also had information that Dr Afari Gyan has hired some people to also append signatures to some sheets that have no signatures. I want them to know that at the Supreme Court, they will be under oath so if they lie, I will expose them."