Army deploys in Port Said as death toll hits 8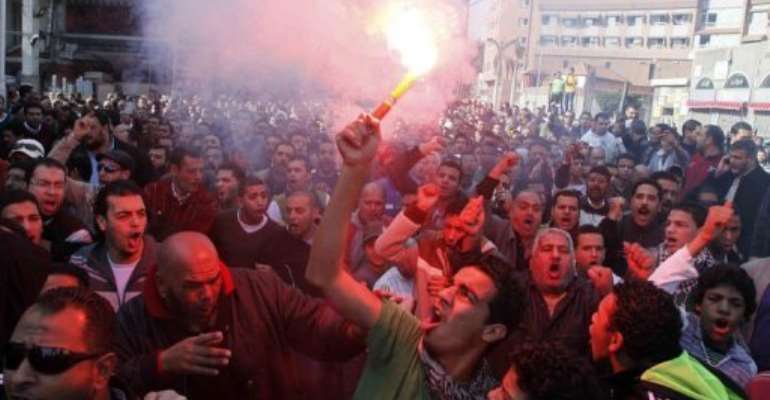 CAIRO (AFP) - Troops will deploy in the canal city of Port Said, where clashes sparked by death sentences handed down on Saturday over Egypt's deadliest football riot have left ast least eight people dead.
"It has been decided to deploy some units to work for calm and stability and the protection of public establishments," General Ahmed Wasfi said in a statement carried by the official MENA news agency.
The death toll in the Port Said clashes climbed to eight, according to medics, but it was not immediately clear if they included two policemen security officials earlier said had been killed in the violence.