Bola Ray Teams Up with St. Anthony's School To Support SOS Village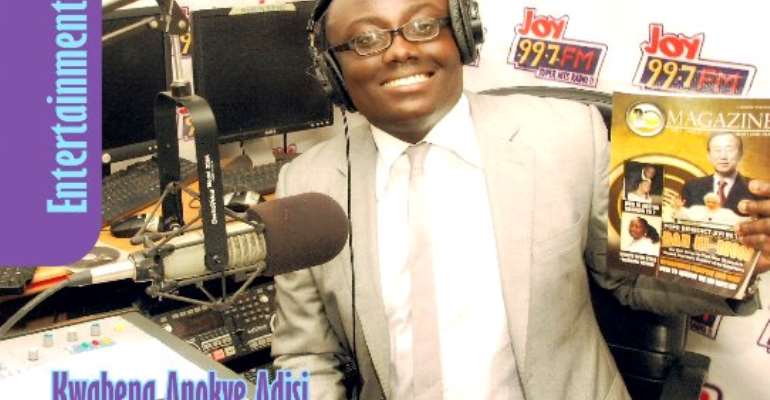 Bola Ray Teams up with St. Anthony's School to Donate to SOS Village
Over the past years, and in the first month of each year, JOY FM Drive Time host Bola Ray with the assistance of his wife, children and friends, donate to the SOS Children's Village in Tema.
His continued love was appreciated by managers of the Village as he was made an Ambassador in 2011. At the end of each month, an unspecified amount of money is deducted from his basic salary and goes directly to the SOS Children's Village.
It's another year and the ace radio personality is gearing up to donate items to the Village on Saturday [January 26]. The donation is part of his ambassadorial activities to the Village.
In a chit chat with the award winning radio presenter, he said he enjoys putting smiles on the faces of the less privileged in society. Consistently, he's admonished others to follow suit.
This weekend the Empire Entertainment CEO teams up with the St. Anthony's Preparatory School in Accra, to once again put smiles on the faces of the children at the village.
The school, which is marking its 50th anniversary celebrations, will be represented by good old George Laing of 'Kyekyekule' fame.
Charlene Lamptey, Marketing Director of St. Anthony's said their association with Bola Ray and Empire Entertainment was in the right direction, and that it falls within one of their pillars of encouraging their students to be socially responsible.
She continued that after the donation, the school and the Village will begin a relationship which will see both parties come together and take part in various activities. She also said the school will donate to the Village every now and then.
Should you want to assist or help in the donation, please call: 0266803845.