NPP can't be forced by court order to participate in vetting of ministers – Law lecturer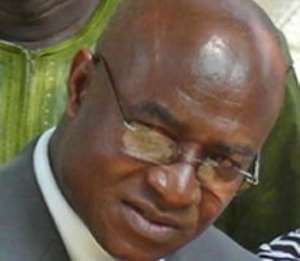 Minority Leader, Osei Kyei Mensah Bonsu
Opposition Members of Parliament, boycotting the vetting of ministerial nominees in furtherance to their refusal to recognize President John Mahama as a validly elected president, cannot be compelled to rescind to their decision, a law lecturer has said.
Mr. Ernest Kofi Abotsi says it is neither possible nor feasible for anybody to go to court to seek an order to compel the NPP MPs to return to the table and quiz the president's nominees for ministerial positions.
He said even though in law, "you can generally compel a public officer who has a statutory duty to undertake a particular venture to still perform that venture if he refuses or fails to deal with the act, we cannot apply that general principle, it seems to me, in this case."
That, he said, was because resorting to boycotts in protest against certain issues within the framework of Parliament appeared to be acceptable and it would be difficult for any court to issue an order directing the MPs to return to the vetting process.
President Mahama's nominees will be appearing before the Appointments Committee of Parliament starting from today but the Minority members of the committee are boycotting the vetting exercise.
They say participating in the vetting of appointees of a president whose election they are challenging at the Supreme Court would only serve to legitimize him.
Some groups have denounced the action, saying it amounts to a dereliction of duty.
The Ghana Bar Association Wednesday issued a statement admonishing the opposition MPs to, in the interest of promoting respect for constitutional rule and democratic principles, rescind their decision not to participate in the vetting process.
It had also been suggested that the NPP could be compelled by a court order to reverse the boycott but Mr. Abotsi believes no court is likely to issue such an order "knowing there is a possibility the order could be flouted and it is most unlikely that the MPs will be punished for contempt and so the court would like to undertake a fruitless venture."