Kofi Adams shouldn't muddy matters with his emotion – Inusah Fuseini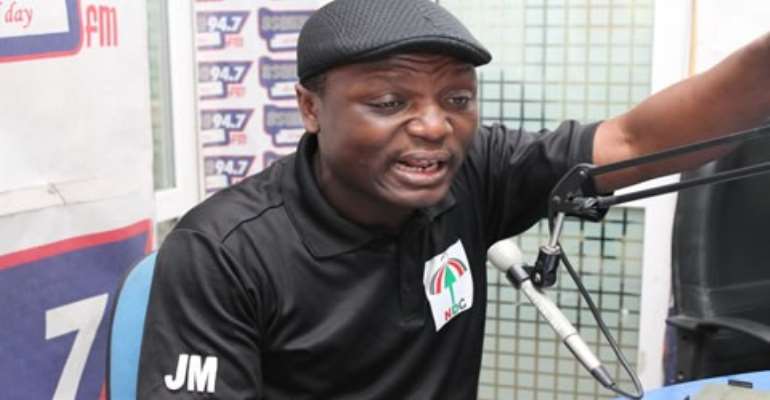 The NDC MP for Tamale Central, Inusah Fuseini has called on the suspended General Secretary of the party, Kofi Adams, to avoid actions that are likely to aggravate the already strained relationship with some leadership of the party.
The National Executive Committee of the NDC suspended Mr Adams last year following a leaked tape purported to be his, promising to do everything possible to prevent the late Professor Mills from securing a second term in office. Mr. Adams denied the allegations and sued the party.
He however withdrew the court action on January 10, 2013.
But the leadership of the party on Tuesday January 22, 2013 met and decided not to allow Mr Adams to contest the impending February 26, 2013 by-election in Buem Constituency on the ticket of the NDC because he is on suspension.
Mr. Asiedu Nketia, General Secretary of the NDC, said the party cannot allow the spokesman for Former President Jerry John Rawlings to contest the by-election because he has not been reinstated as a member of the party.
"He is on suspension and all his rights have been extinguished temporarily," Mr. Asiedu Nketia told Joy News on Wednesday.
But Mr Adams, who felt bitter about Mr Nketia's utterances, did not minced words describing the General Secretary as a liar who is bent on preventing him from contesting the Buem Parliamentary seat.
Meanwhile, Alhaji Inusah Fuseini has described the nature of the matter being investigated as "grievous".
"It must be expedient to allow Kofi Adams to realise his ambition of contesting in the Buem constituency on the ticket of the party, but the truth is that because there are institutional mechanism that he has to go through to exonerate and clear his name.
"Let's encourage him first to do so, and not to rely on emotion and get this matter muddy up".
Nevertheless, he maintained, until the disciplinary committee concludes and submits its report, he cannot contest the Buem because he is on suspension.
He advised that Mr Adams "moves heaven and earth to get the disciplinary committee constituted for his matter to be looked into - expeditiously".
Meanwhile, an elder of the party Mr Ken Dzirasah has told Joy News the ensuing feud is ugly for a party that just won a second term bid.
"We certainly are making certain recommendations [to NEC] as to the solutions to the problem [but] I cannot disclose those solutions on air."