Jubilee Oil Field Shuts Down For Maintenance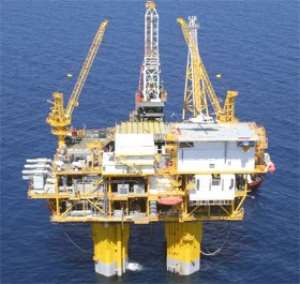 Ghana Is Said To Be One Of The Fastest Growing Economies Due To Its Emerging Oil & Gas Industry
Tullow Oil, lead operator at the Jubilee Oilfield, has downplayed the effect of the brief shutdown of the FPSO Kwame Nkrumah on oil revenue in the country.
The vessel, used for the production of crude oil, is expected to be shut down for some 10 days as part of routine maintenance.
While the operators have argued that the exercise should be seen purely as a routine maintenance work, other stakeholders have expressed worry about the exercise, saying the period for the maintenance work is abnormal.
Some stakeholders also indicated that the incident could roughly affect their daily production and new revenue targets.
Ken Nunoo, Communications Officer at Tullow Oil Ghana, explaining the issue to journalists, said the benefits of the exercise far outweigh any revenue the companies would make.
"When we look at the cost of shutting down and maintaining the equipment, it is going to be profitable to us than to fail to do it."
There have been commercial oil discoveries of late off shore Ghana.
Eni, the Italian company, discovered oil at the block in the Tano basin 50 kilometres offshore in September with the Sankofa East X1 well.
The company has now completed the first appraisal well – Sankofa East 2A, which was drilled 8 kilometres from the discovery well to a total depth of 4050 metres in water depths of 990 metres.
"Eni estimates the overall potential of the discovery to be around 450 million barrels of oil in place with recoverable resources of up to 150 million barrels."
Gross production from the field is now around 110,000 barrels of oil per day while commercial reserves have also increased.
Production began at Ghana's Jubilee oilfield in December 2010 following a major oil discovery there three years ago but the country made its first shipment in January 2012.