Mozambique to free journalist murderer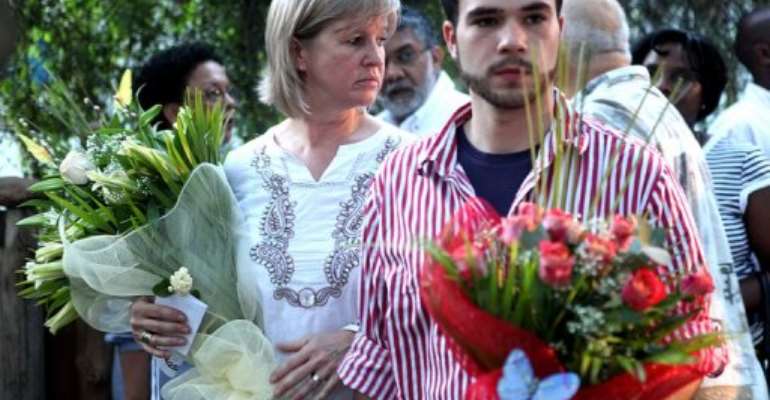 MAPUTO (AFP) - Mozambique will free one of the men convicted of killing celebrated journalist Carlos Cardoso in 2000, in a crime that implicated the president's family, state media reported Wednesday.
A judge signed an early release order for Vicente Ramaya on the grounds of good behaviour, his lawyer told Radio Mozambique.
"At the moment we are waiting for the court's decision to be carried out," Abdul Gani told the radio.
The actual release date has not been finalised.
Ramaya was jailed in 2003 -- along five others -- for Cardoso's murder, but has served only 10 of a 23-year sentence.
The parole decision has generated controversy in Mozambique, especially since none of the convicts have paid the half million dollars compensation to Cardoso's family as the trial judge ordered, the state-controlled Mozambican News Agency (AIM) reported.
Cardoso, one of Africa's most famous and respected newsmen, was gunned down in a Maputo street after exposing the theft of 14 million dollars (10 million euros) from state bank BCM on the eve of its privatisation four years earlier.
Ramaya has also not served a 12-year jail term handed down in 2004 for his part in the scam, the greatest in the country's history.
Prosecutors charged Nyimpine Chissano, son of then-president Joaquim Chissano, for ordering the murder, but he died before trial started.
The case gripped the imagination of the southern African nation.
The leader of the hit squad, Anibal dos Santos Junior, also called Anibalzinho, escaped from prison three times and was recaught in Canada and South Africa.
He remains in prison in Mozambique.