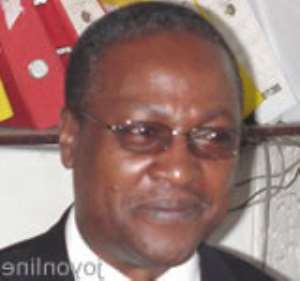 On behalf of the leadership and entire membership of the Ghana National NGOs Coalition for Youth (GHANCY) I wish to inform you of the following:
1. Introduction of Organization:
a) Nature: The Ghana National NGOs Coalition for Youth (GHANCY) is an umbrella Organization made up of over 150 individual Civil Society Organizations( CSOs)-principally Non-Governmental Organizations(NGOs) and Community-Based Organizations (CBOs), which have chosen a commitment to work to advance for, stimulate for, promote, protect, and safeguard the interests, well-being, welfare, survival, human rights, growth and development of young-people( children and youth) in Ghana
b) Legal Status: GHANCY is legally reregistered with the Registrar-General's Department in 2008, under the Company Code of 1963 ( Act 179), and carries Reg. No G-25,946.
2. Congratulations: That we highly congratulate you on your fine victory in the just ended Presidential Elections and impressive swearing-in ceremony, thus giving you the mandate to lead the nation for the next four years ahead of us as President. It is our belief that the Youth of this country have spoken for their youthful President, which indeed establishes and gives them hope for new and expanded youth empowerment horizons to enable them realize their potentials as useful members of the Ghanaian society. We strongly assure you that GHANCY will continue to sensitize and encourage the youth we work with to rally behind you always so that you will gather the unwaning confidence to deliver on your promises for their greater benefits.
2
3. Suggestions For Development: Whiles congratulating you, permit us to make the following suggestions which, we believe and hope when adopted will go a long way in stimulating social development, sustainable development and the attainment of the Millennium Development Goals by the deadline of 2015 for the benefit of young-people, the poor and vulnerable populations:
i) Achieving The Target of FCUBE, MDG 2 and EFA Goal on UPE: That we are only three years away from achieving the Education For All (EFA) Goal and the MDG 2 on Universal Primary Education( UPE)as declared at the 1990 Jomtiem Education Forum
and strengthened in 2000 in the Dakar (Dakar Declaration,) and the Millennium Development Summit IN 2000.. Ghana has also a commitment to achieve these goals and targets only when we can work to ensure that education is made free, compulsory and universal in conformity to Ghana's constitutional directives. And provisions. To be to do achieve these goals and targets, we of GHANCY make the following strong suggestions:
• The setting up of a President's Affirmative Action on FCUBE ( PAAFCUBE)-to be manned by a special PAAFCUBE Task Force Secretariat-to be headed by Professor Anamuah Mensah. The following Institutions should be invited to represent and serve in the Task-Force-i.e- the GNAT , the GNAPS , National PTA, Ministry of Education, GES, Ghana National Education Campaign Coalition (GNECC), Ghana National NGOs Coalition for Youth (GHANCY), University of Education, Winneba, University of Cape Coast, Ministry of Finance and Economic Planning, Ministry of Local Government and Rural Development, and others
• The strengthening of the Guidance and Counselling Unit in the GES to enable the Unit play its important role in addressing some of the psycho-emotional, social –cultural, career-vocational and welfare needs of the children so they can sustain their attendance to school
• Re-engage some of the Retired Professional Teachers with greater incentives like loans to own vehicles to enable them go and work as teachers in the schools deficient of qualified teachers. This is because majority of these teachers are still actively working in private schools and delivering appreciably.
• Institute A Senior High School Attendance Cost Reduction Team ( SHISCORT)-to look at reducing the cost of SHS Education as you promised the students during your electioneering campaigns
• Government's Take–Over of Payment of JHS BECE Examination Fees: That the government should takes over completely the payment o the BECE Examination Fees from this academic year as one of the progressive steps towards the provision of quality and affordable Basic and Post-basic Education
3
ii) Establish a Ghana-Public-Private Partnership Fund For Youth Investment (GPFYI):
• That the Ministry of Youth and the Office of President work in close collaboration, consultation and partnership with the World Bank, and other Local and International Development Agencies and Partners (LIDAPs) to establish a Ghana Public-Private Partnership Fund for Youth Investment( GPFYI). The GPFYI will be in line with the objectives of the Global Public-Private Partnership Fund For Youth Investment(GPFI)introduced and instituted by the World Bank in 2008 with its International Development Partners like the Imagine Nations and the International Bank for Reconstruction and Development. The Fund provides a sustainable source of funding for Youth Empowerment and Development Work Initiatives.
The GPFYI could feed into the GYEEDA( formerly NYEP)) and programmes of the National Youth Authority( NYA)
• Invitation For Further Deliberations on GPFYI: That the leadership of GHANCY is prepared to be invited for further deliberations and dialogue on mechanism for establishing the GPFYI.
iii) GHANCY And Youth Engagement Conference With the President: GHANCY will in the early part of February organize the youth to civic-engage with you, President on your pre-election and post-election promises to either confirm, review or add more promises which would form the basis for the youth and Civil Society to hold you to account in future on such promises especially those that directly relate and connect to, and benefit young-people
iv) Courtesy Call: We humbly ask for permission for the Leadership of GHANCY to pay a Courtesy Call on you in the second week of January just after being sworn-in officially and formally as the President of Ghana
v) Our Prayers: We pray that God continues to give you guidance, wisdom and strength and courage to enable you stand against the test of time and statesmanship, so you can advance the Better Ghana Agenda
One again, we say AYIKOO, AKPE, MO, WELLDONE.

George Ankomah Yeboah
National President-GHANCY