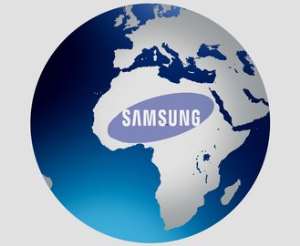 Accra, Jan 18, GNA - Samsung Company Limited on Friday donated 20 cartons of infant formulae for the continuous upkeep of the children of Beacon House Orphanage, located at East Legon in Accra.
Sangbaek Kim, Managing Director for Samsung Ghana, making the presentation in a brief ceremony at the forecourt of Beacon House, said the Orphanage was the latest to benefit from Samsung Ghana Community Care Programme, a Corporate Social Responsibility initiative of Samsung that identifies and supports orphanages in the country.
Samsung Community Care Programme has already extended similar support to 22 orphanages in the Upper East, Northern and Ashanti Regions during Christmas seasons, said Sangbaek Kim.
Sangbaek Kim explained that the initiative formed part of Samsung's commitment to making significant impact in the lives of people in communities where it operates.
He said Samsung was very excited to render such intervention to put smiles on the faces of the children and to ease the troubles administrators and caretakers of orphanages go through in trying to fend for the children.
He said Samsung strongly believed the children had great future and needed support to prepare adequately towards the future, adding 'that is why Samsung is convinced the gesture is in the right direction'.
'We want them to grow up strongly, healthily and fit. We are not completely tied to the business of making profits.
'We are a caring brand that seeks opportunities to add values to the lives of people around us and help in their aspiration to becoming a pride to society', Sangbaek Kim explained.
Ramana Testa, Director of Beacon House, expressed gratitude to Samsung for the kind gesture, saying 'This is very timely. We are very grateful to Samsung for this support. It could not have come at a better time'.
Ms. Vivian Vaye, House Mother, who has been working for the orphanage for the past five years, earlier told the GNA that there were 23 inmates ageing between zero to 19, all are Ghanaians.
She said the House admits children with special ailments or some deformity and under age pregnant girls, who had been neglected by their biological parents.
She appealed for more help for the up keep of the children, who are currently  housed in a rented structure that she said, 'the cost is extremely huge'.
Samsung is a global leader in semiconductor, telecommunication, digital media and digital convergence technologies.
 
 
GNA