January 18, 2013
|
International
Ahmad Alhindawi of Jordan Gets UN Post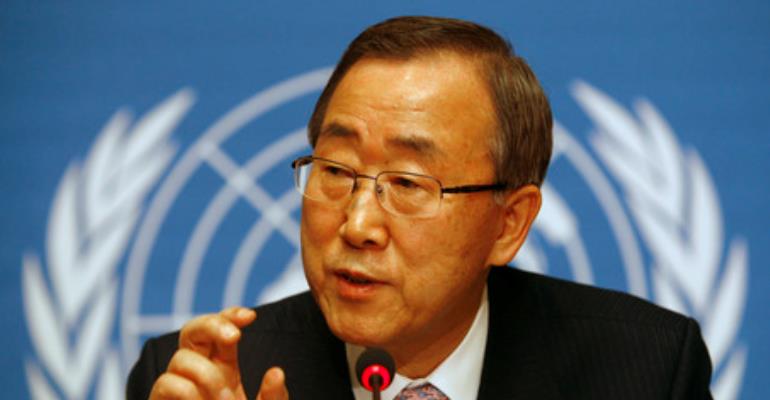 United Nations Secretary-General Ban Ki-moon announced today the appointment of Ahmad Alhindawi of Jordan as his Envoy on Youth. The Secretary-General in his Five-Year Action Agenda identified "Working with and for Women and Young People" as one of his top priorities. In this context, the Envoy on Youth will work to address the needs of the largest generation of youth the world has ever known.

Mr. Alhindawi is a strong youth advocate and brings to this position extensive knowledge of and commitment to working on youth issues at the local, regional and international level. Since December 2012, he has been Team Leader at the World Bank funded program to the League of Arab States on Institutional Development to Strengthen Arab Policy and Participation.
Prior to this, he served as the Youth Policy Advisor in the League of Arab States in Cairo and Officer in the Technical Secretariat of the Arab Youth and Sports Ministers Council (2009-2012). Mr. Alhindawi also served as Team Leader for the National Youth Policy Project in Iraq, Youth Program Associate at the UNFPA- Iraq office and Emergency Program Officer at Save the Children.
He also supported the Danish Youth Council's projects in the Middle East and North Africa as regional consultant.

As part of his voluntary work, Mr. Alhindwai was among the co-founders of the All Jordan Youth Commission. He also co-founded and headed the Youth for Democracy Network at the Jordanian Commission for Democratic Culture and co-founded the International Youth Council in New York.

Born in 1984, Mr. Alhindawi holds a Masters degree in Advanced European and International Relations and a diploma as "Policy Officer in European and International Organizations" from the Institut Européen in Nice, and a Bachelors degree in Computer Information Systems from the Al-Balqa Applied University in Jordan.