January 9, 2013
|
Opinions Critics
President Mahama & NDC Must Give Women The Chance
Mariam Adam Kadiri, Tamale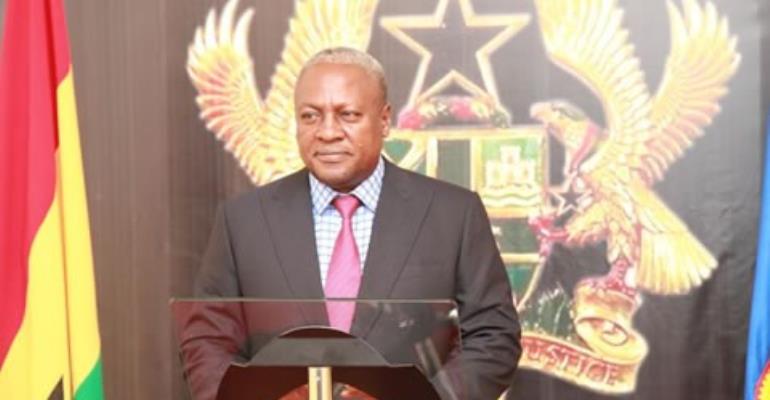 The Presidential and Parliamentary Elections is over. Let us together shine and clap for the
133 gallant women who availed themselves to contest for the Parliamentary Seats on the ticket of all the political parties. To All the 52% females and gender sensitive men, we say BRAVO!!!!!!!!!.
For the 29 women who won their bids for the Parliamentary seats, I congratulate you all on behalf of all Ghanaians and on behalf of the women fraternity.
The Two vacant seat (one as a result of the sudden demise of the former Volta regional Minister and the second one on the elevation of the former first deputy Speaker of Parliament, to The Speaker of Parliament); I on behalf of all gender activists, appeal to the leadership of the NDC to let only capable women to contest in the two Pending by-elections in the Volta region.
The Volta region, believed to be a 'Strong Hold' of the NDC should consider this request in the very best interest of Ghanaian women.
The party actually demonstrated their pledge in their Manifestos to place more women in decision making positions as they had many young women and men winning in the Parliamentary Elections, just like Oliver Twist, many of such women are still needed.
The NDC should do it again. To the Ghanaian populace, who reposed your confidence in these women; and supported them to win, be assured that you have not elected mere 'chairs' at all but rather good women of substance who are ready to make strong claims in Parliament.
The calibre of women from my keen observation and monitoring, indicate that are ready for the task assigned. They have vast experiences, the knowledge and skills from various endeavours of life.
The women are ready to work for the development of Mother Ghana and their Constituencies in Particular. What do this women need from colleague Parliamentarians especially their male counterparts?
They need your cooperation, support and encouragement. Do not discriminate against them on the basis of Gender or Number.
The course of low female representation at the policy decision making and the local level should be a concern for all Ghanaians.
Let's all contribute our quota to maintain these 29 women Parliamentarians and support programs that would support the election of many more women in subsequent elections such as the 2014 MMDA elections. The Women have something positive to share; Let us support them.
The Time To Act Is Now!!!!!!!!!!!!!!!!
Email- [email protected] Mobile-0244740273