President Mahama Did Not Address Exploitation By Developed Countries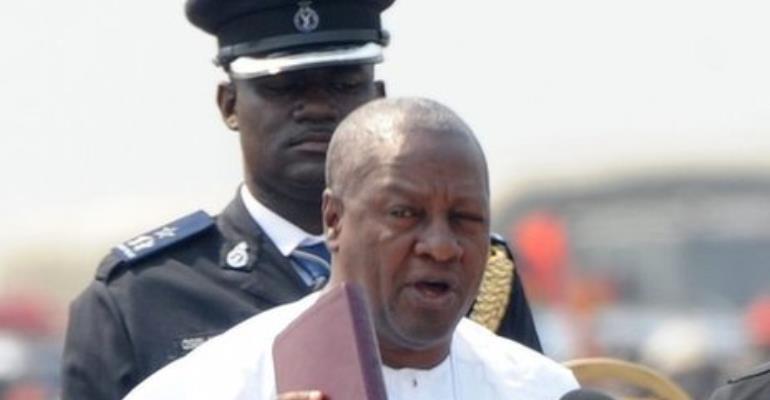 Mr Bright Akwetey, a Lawyer and leading member of Convention Peoples Party (CPP) has said President John Dramani Mahama inaugural speech did not address exploitation by developed countries.
"I was not happy with President John Dramani Mahama's speech when it did not address the issues of exploitation by the developed countries in developing countries," he told the Ghana News Agency in an interview in Accra on Tuesday.
He said Ghana was still not self-reliant and that the country's social development programmes was in tatters, adding: "Ghana's economy is still under the control of foreign forces."
Mr Akwetey noted that the country's economy has been held hostage by international finance capital which is still keeping Ghana as a raw material nation.
He said most Ghanaians cannot manage three square meal while a large number of people rely on second-hand clothing.
He said President Mahama's inaugural speech should have addressed youth unemployment as well as infrastructural issues at the senior and junior high schools.
Mr Akwetey said Ghana's major health facilities were in a deplorable state while industries own by the State were sold to foreign companies.
He observed that Government was also not protecting private businesses, while the economy was so liberalised that Ghana's natural resources was controlled by foreigners.
"The foreign companies in Ghana are abusing and exploiting our tax systems to the detriment of our country.
"The future of the youth is been mortgaged to foreign countries and the basic needs of ordinary Ghanaians cannot be provided by government.
"As an Nkrumahist, speeches made by African leaders which does not address issues like protecting the sovereignty of citizens and its natural resources…has no meaning," he said.