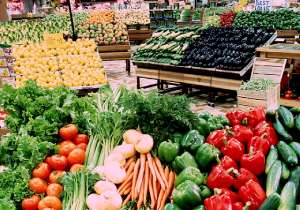 The new Maplecroft global Food Security Risk Index 2012 has found that food security in 75% of African countries is at the stage of extreme risk.
Food security is a highly complex issue affected by a number of interdependent risk factors, including agricultural development and capacity, international trade flows and food prices, poverty and income distribution, macroeconomic policies, environmental resources and meteorological conditions.
Africa accounts for 39 of the 59 most at risk countries in Maplecroft's Food Security Risk Index and hosts nine of the eleven countries in the 'extreme risk' category.
African countries Somalia and Democratic Republic of Congo are joint top ranked in the index. Burundi, Chad, Ethiopia, Eritrea, South Sudan, Comoros and Sierra Leone make up the African countries in the extreme risk category of the index.
However, countries including Haiti and Afghanistan complete the top eleven countries in the extreme risk category of the Maplecroft's Food Security Risk Index released in October 2012.
The Food Security Risk Index has been developed for governments, NGOs and business to use as a barometer to identify countries which may be susceptible to famine and societal unrest stemming from food shortages and price fluctuations. The report evaluated the availability, access and stability of food supplies in 197 countries, as well as the nutritional and health status of populations.
The findings are especially significant for areas of sub-Saharan Africa where poverty, armed conflict, civil unrest, drought, displacement and poor governance can combine to create conditions where a food crisis may take hold.
"Although a food crisis has not emerged yet, there is potential for food related upheaval across the most vulnerable regions, including sub-Saharan Africa", states Helen Hodge, Maplecroft's Head of Maps and Indices.
Only Ghana is ranked 66 and considered to be medium risk according to the index in the sub Saharan region, countries such as Nigeria, Togo, and Ivory Coast are all in the high risk category of the index.
Prof. Walter S. Alhassan, Coordinator, Project on Strengthening Capacity for Safe Biotechnology Management in sub-Sahara Africa (SABIMA) in Ghana says there is the need to revisit the policy framework for agriculture by many African countries to ensure that the basic issues of an enabling framework for agriculture are in place.
According to Prof Alhassan in an interview, the implementing strategies have been drawn and the process of implementation is on-going.
"The 10% commitment of national budgets to agriculture called for by African leaders in Maputo should be implemented to address technology innovation in the entire value chain. Other budgetary resources should be committed to rural infrastructure and the 10% agriculture budget'', he said.
Core agricultural issues to be addressed are declining soil fertility, irrigation, mechanisation, agro-input supply, the use of modern biotechnology to rapidly develop new seed varieties that are high yielding and tolerant to the local stressors of pests, and diseases. Another significant issue is market access for farm produce.
Prof Alhassan says policies to increase farm credit, and agro-input supply indirectly subsidised (rural distribution depots provided, agro-input dealers encouraged to package agro-inputs in small packages and given tax incentives to operate in rural settings) would help African countries to achieve food security.
Other policies he recommends includeprovision of small scale irrigation facilities, as well as state purchase of farm produce into strategic food reserve depots.
He says development of high yielding seeds (Genetic Modified Organisms, GMOs) that are tolerant to pests, diseases,drought and with high yield capacity is also critical to achieving food security in many African countries.
Dr Innocent Matshe, Director of Training, African Economic Research Consortium, Kenya, says one big element of the problem agriculture in Africawhich spreading is climate change.
"The climate in Africa is changing and so farmers are taking time to adapt, the raining seasons are shorter, the rains comes in buckets''.
''Therefore there is the need for African governments to concentrate on mitigation, and adaptation of climate change for farmers'', he said in an interview.
Dr Matshe added that there is another element that has grown for a very long time, and relates to access to market for agricultural produce.
According to him African governments need to create markets for agricultural produce particularly for smallholder farmers if sustainable development is to be achieved.
He said there is almost an agreement that agriculture is dying and often described as a sector which is not dynamic, and resulted in the 2007/08 global food crisis.
"Particularly sub Saharan Africa you cannot afford to ignore the agricultural sector, you will not grow sustainably if the agricultural sector does not take off'', he said.