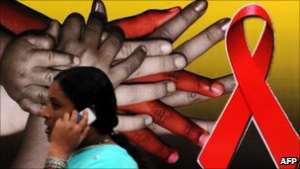 In 2004, when the International Union Against Tuberculosis and Lung Disease (The Union) launched the Programme of Integrated HIV Care for TB Patients Living with HIV/AIDS (IHC), TB was already a leading killer of people with HIV, but antiretroviral treatment (ART) had just started to become available through the public health system in sub-Saharan Africa. The implementation of coordinated care was therefore in its infancy, and the opportunities for and challenges of treating the 'two diseases, one patient' within one health system were still being explored.
Over the past nine years, The Union and its partners in the Democratic Republic of Congo (DRC), Benin and Zimbabwe have worked with 59 primary health care (PHC) clinics to conduct action research on how to provide joint TB and HIV services in limited-resource settings.
In planning the IHC Programme, The Union drew on its extensive experience in partnering with low income countries to develop the international model for TB control known as the DOTS strategy. The Programme aimed not only to bring quality integrated care to patients, but also to improve patient education and reduce the stigma associated with both diseases and to address issues such as training staff in PHC settings, providing accurate diagnoses, ensuring the supply of medicines and obtaining financing for free care – an especially challenging task for chronic diseases, such as HIV/AIDS.
The clinics that participated in IHC were in both large cities and rural areas in DRC (2006–2012), Benin (2006–2008) and Zimbabwe (2007–2012). Between 2006 and 2012, they provided care for a total of 26,372 TB patients, of whom 5,791 were found to be HIV positive, including 14,025 TB patients (1,683 HIV+) in DRC, 8,368 TB patients (1,255 HIV+) in Benin and 3,979 TB patients (2,853 HIV+) in Zimbabwe.

"The outcomes of the IHC Programme offer valuable models for integrated care that we hope to see taken up by other countries", says Dr Nils E Billo, Executive Director of The Union. "IHC has shown that is possible to strengthen the supply of adequate care, even settings facing tremendous economic and political challenges. With more than one million people needing simultaneous treatment for TB and HIV, it is essential that care for these patients be scaled up and coordinated successfully within the general health system."
Key lessons learnt from the IHC include:

TB CLINICS ARE IMPORTANT HIV TESTING POINTS: Since TB is frequently the first opportunistic infection in people with HIV, TB services are a valuable entry point for both diagnosis and care. IHC found that TB services can handle the workload and perform effective provider-initiated testing and counselling for HIV among TB patients. In Benin, close to 100% of TB patients have accepted HIV testing for the past several years; and in DRC, 91% of the 14,025 TB patients diagnosed through IHC were tested – both far above the 2011 global average of 40%. The importance of this role is underlined by the fact that, in DRC, the greatest percentage of HIV cases are diagnosed through TB clinics (45%), well exceeding other methods, such as client-initiated counselling and testing (39%) and testing of contacts (8%).
STRONG MICROSCOPY REMAINS CORNERSTONE FOR TB DIAGNOSIS: TB microscopy services continue to be used for TB diagnosis at all sites, emphasising the need for strong, quality assured laboratory services. In DRC, new, widely promoted molecular diagnostic tools, such as GeneXpert, did not significantly increase case detection, but access to X-ray services made it possible to detect active TB – particularly among HIV-infected patients, nearly half of whom may not have a cough.
TB CLINICS ARE MAJOR PORTALS TO HIV CARE: IHC partners saw that TB services offer an excellent opportunity for co-management of both diseases, at least for the duration of TB treatment. Consequently they sought to accredit IHC pilot TB clinics to commence antiretroviral treatment (ART) for HIV-positive TB patients. In Zimbabwe, IHC pilot clinics now provide patients with comprehensive TB-HIV services that include diagnosis and treatment for TB and HIV, ART initiation and follow up. In both DRC and Zimbabwe, by the end of 2012, IHC pilot clinics had extended their services to all patients with HIV, regardless of their TB status. In DRC, IHC also demonstrated that TB microscopy laboratories can successfully carry out CD4 cell counts for people living with HIV (PLHIV) at the point of care. The introduction of blood sampling on filter papers also made it possible to measure patients' viral load, hence improving patient follow-up. The latter method provided a further quality assurance regarding HIV diagnoses and enabled the clinics to monitor HIV+ patients for resistance to ARV drugs.
PARAMEDICAL PHC STAFF CAN PROVIDE HIGH-QUALITY CARE: In many countries' health systems, particularly in peripheral areas, the same health professionals provide the care for patients with both diseases. IHC built on this opportunity – and the relationships between care providers and patients – and found that PHC staff can provide excellent care when prepared through theoretical and hands-on training, on-the-job coaching and supervision. In Zimbabwe, between 2007 and 2012, IHC trained close to 600 nurses in TB diagnosis and care, rapid HIV testing, basics of HIV medicine and integrated TB-HIV care. In DRC, this opportunity to expand the pool of resources helped the National AIDS Programme to manage a high turnover of staff due to the poor economic conditions in that country.
PATIENTS ARE RETAINED ON CARE AFTER TB TREATMENT: The completion of TB treatment represents a critical point in the care of TB-HIV patients, and good coordination between services eases this transition. In Zimbabwe, over 70% of the HIV+ patients who began ART as TB patients are still alive and taking their medicines three years later. In DRC, as a result of the severe socio-economic conditions and guerilla warfare in North Kivu province, 30% of the HIV+ patients had to be transferred to other centres, but 50% were still receiving their medications from the same health centre three years after treatment onset.
THOROUGH RECORDING AND REPORTING IS ESSENTIAL: Documentation of results is critical for building political and financial support, as well as for monitoring and evaluation of the quality of care and performance of services. In Zimbabwe, local use of available data has improved quality of care and strengthened ownership of TB-HIV collaboration. In DRC, IHC developed an information system for HIV, based on the one used for TB, which has allowed the National AIDS Programme (NAP) not only to better document the outcome of HIV care, including ART, but also to better describe access to HIV care and the efficiency of case detection interventions. The NAP is considering making this system the national standard.
To disseminate IHC's experiences as widely as possible, in 2012, The Union had published Implementing Collaborative TB-HIV Activities: A Programmatic Guide.
The day-long IHC meeting on 18th December 2012 in Paris was attended by IHC partners from the ministries of health in Benin, DRC and Zimbabwe, and the Université de Montpellier's Institut de Recherche pour le Développment and Alter Santé, as well as the donor, the European Union. Other stakeholders who attended include the Ministère de la Santé, Ministère des Affaires étrangères, Agence nationale de recherches sur le sida et les hépatitis virales and Agence Française de Développment (France); the World Health Organization, UNAIDS and Stop TB Partnership (Switzerland); the US Agency for International Development (USAID), the US Centers for Disease Control and Prevention (CDC) and Office of the US Global AIDS Coordinator (USA); the KNCV Tuberculosis Foundation (Netherlands) and Action Damien (Belgium).
Citizen News Service - CNS: www.citizen-news.org