CDA Invites Prof. Atta Mills To Tour US/CANADA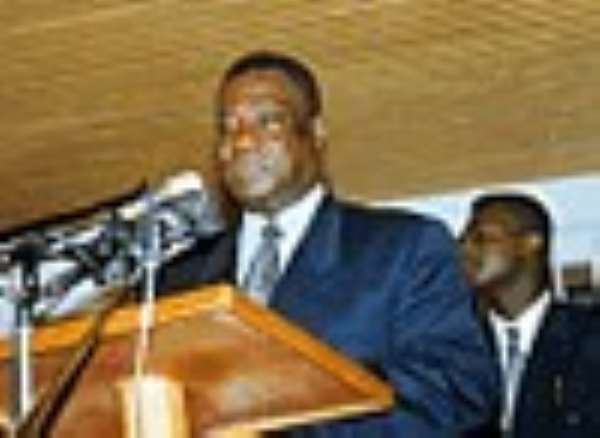 Benson Katapila reports:
Prof. JE Atta Mills, Leader and Flag Bearer of the NDC, has been invited by the Committee For Democratic Africa, a non-profit World Pacifist Organization, to participate in a series of dialogue and conferences in Delaware, Philadelphia, Springfield Illinois, Minnesota, Montreal, Toronto and Columbia, South Carolina.
Prof. Atta Mills will be speaking on the subject "Governance in Africa- Basic Issues and Challenges". Whilst in the US, Prof. Atta Mills will be interviewed on VOICE OF AMERICA on the 19th of November 2003. Prof. Atta Mills will arrive in the United States November 14 for the two-week trip.
In recent times, Prof. Atta Mills, Leader and Flag Bearer of the NDC, has already made two important forays into North and South America. It was in August of this year that Prof. Mills was invited to Washington DC area, Chicago and Columbia SC.
Between October 27 and 29th, Prof. Atta Mills attended the just ended World Conference of Socialist International which solidified the NDC philosophy of Social Democracy. The NDC of Ghana together with other parties from Russia Federation, Romania, Namibia, Tunisia, Bulgaria, Venezuela and others, attained Consultative Status of this important body.
The world has taken notice of Prof. Atta Mills. His reputation as an Authority on NEPAD, New Partnership for African Development, is acknowledged by his peers. He is now the most sought after speaker from the continent on matters of effective governance in Africa.
Prof. Atta Mills has done Ghana and Africa proud!