14 December 2012
|
Health
Pharmacy technologists advocate policy to operate dispensing outlets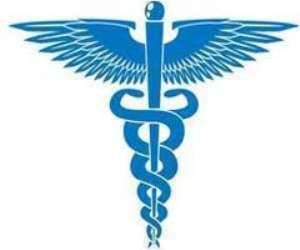 The Pharmacy Technologists Association of Ghana (PTAG) is pushing for a policy to enable members open and operate drug retail dispensing outlets in the country.
Specialists in the sector do not currently have an opportunity to enroll in a professional examination leading to licensing, hence do not possess the requisite authorization to operate dispensing outlets.
National Vice-President of the Association, Michael Gyamprah, says there should be an avenue for pharmacy technologists to fill the gap between pharmacies and chemical shops.
This, he noted, will lead to an improvement in the quality of pharmaceutical care, especially in rural communities.
"About 80percent of the retail pharmacy outlets are concentrated in Takoradi, Kumasi and Accra. What about the people in rural areas? So there is a missing gap and if nothing at all, we should have these three categories – the pharmacists, the pharmacy technologists and probably the chemical sellers", he told Luv Fm in Kumasi.
A pharmacy technologist is a person who has undergone training in practical and theoretical pharmacy or dispensing technology for at least three years in an accredited tertiary educational institution.
The PTAG is unhappy members' practice is limited to the supporting role in hospitals and community pharmacies.
The advocacy, under the Business Sector Advocacy Challenge (BUSAC) Fund, is to empower members to put their academic skills into entrepreneurial ventures.
Mr. Gyamprah wants Ghana to learn from the Kenyan practice, where pharmacy technologists are licensed to own and manage pharmacy shops with a professional examination in place to streamline their operations.
He says the Association would be engaging interest groups, including the Pharmacy Council, Health Ministry, Ghana Health Service and Parliament, to establish the policy framework to give due legal recognition for the practice.
Story by Kofi Adu Domfeh/Luv Fm/Ghana