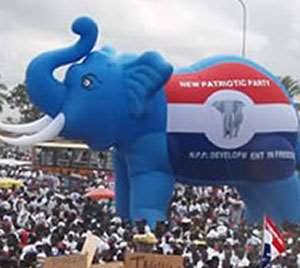 The Greater Accra Police Commander, DCOP Patrick Timbilla, has confirmed that a man believed to be a supporter of the National Democratic Congress (NDC) has been stabbed near the Iran Clinic around the Kwame Nkrumah Circle in Accra.
The man whose identity is not yet known was attacked by irate fans of the New Patriotic Party (NPP) who had converged at the Obra Spot which is a stone throw away from where he was attacked.
DCOP Timbilla said the police around the area rescued the victim who has been rushed to the hospital.
He assured the public to remain calm and admonished supporters of the NDC against reprisal attacks.
Supporters of the NPP on Monday nearly lynched journalists with Joy FM in-front of the residence of their flagbearer Nana Akufo-Addo, who has vowed to challenge the results of the just ended Presidential elections.
The NPP officials say there was widespread rigging in favour of the president elect who polled 50.70 per cent of the valid votes cast against the NPP candidate's 47.74 percent.