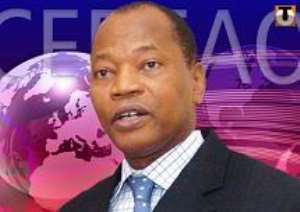 Africa urbanizes at a faster rate than any other region in the world, a more integrated approach to urban water management is needed to solve complex water challenges in Africa's teeming, thirsty cities, making them more sustainable and resilient, according to World Bank report released yesterday at the AfriCities Summit in Dakar, Senegal.
The report collates lessons of experiences from 31 cities in Africa and globally, and shows how such approaches are leading to home-grown innovative solutions that could help guide the design of plans elsewhere.
The World Bank report entitled: 'The Future of Water in Africa's Cities: Why Waste Water?' aims to change the way policy makers think about urban water management, planning, and project design in Africa.
The report argued that by adopting Integrated Urban Water Management (IUWM) approaches, policy makers in African cities had a real chance to address diverse issues such as increased competition for water with upstream water users, improve urban planning by understanding water's interaction with other sectors, and in the face of a changing climate, secure resilience in an uncertain future by relying on a diversity of water sources.
Advertisement
'Solving the challenge of urban water management is critical to unlocking the economic potential of Africa's cities and improving the lives of city residents,' it quoted Alexander Bakalian, World Bank Sector Manager for Urban Development and Services in the Africa Region.
'We need to understand how water is linked across sectors and innovate in the way we do project planning and implementation. It is noteworthy that some cities in Africa have started to consider integrated planning of water resources as part of their city development strategies', report indicated.
According to the report, African cities were growing at 3.9 per cent annually, the highest in the world and existing water management systems could not keep up with growing demand.
The studies projected that over the next 25 years, water demand will almost quadruple — a much faster growth rate than any other region in the world.