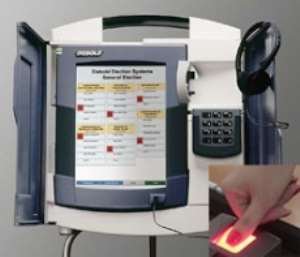 The Coalition of Domestic Election Observers (CODEO) has called on the Electoral Commission (EC) to actively engage electoral officers and all persons associated with the Biometric Verification Machines process in intensive education prior to future elections.
According to the group: "if Ghana is to continue in the use of Biometric Verification System for voting, then the Electoral Commission must procure adequate Biometric logistics and associated protective measures and backups to forestall malfunction during polling."
The December Presidential and Parliamentary elections was adjourned in December 7, following several reports of malfunctioning Biometric Verification Machines. According to CODEO majority of the reports were from the Greater Accra Region.
"The EC should then take the training of staff, not just the permanent staff but also the temporary staff," CODEO noted in its preliminary report on the December elections.
According to CODEO however, "the problems and lapses in the voting process on December 7 which resulted in the adjournment of the process did not fundamentally undermine the overall integrity of the conduct of the polling, of counting and collation of ballots… In spite of the logistical and technical challenges, CODEO is of the view that the December Presidential and General elections have been well conducted."