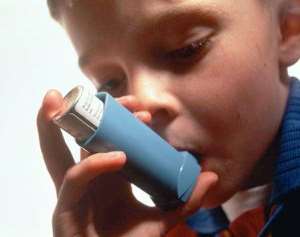 (CNS): A world without asthma is the ultimate vision of the Global Asthma Network (GAN), launched last week at the University of Auckland. The network aims to improve care for people with asthma around the world. Its work will range from research into the causes of asthma to improving access to essential medicines.
As the most common cause of chronic illness in children worldwide – with 235 million sufferers around the world – asthma represents a major global challenge in health care and warrants recognition as an urgent target for action.
"The tools to treat asthma are already available," says Professor Innes Asher from The University of Auckland. "And the obstacles to well-managed asthma can be overcome. Asthma is a public health problem that can — and should — be addressed now, and GAN will be dedicated to achieving that goal".

A United Nations High-Level Meeting on Non-Communicable Diseases in September 2011 resulted in increased discussion about how to handle the growing incidence of NCDs worldwide, and in November 2012 member states met to develop a monitoring framework and some targets for action. However their main focus has been on diseases such as cancer, diabetes, and cardiovascular diseases.

A key goal for the creators of GAN is to lift the global recognition of asthma to a similar level, and strengthen the international framework for asthma management and research.
The new network, launched on 27 November, brings together two key players in the international fight against asthma: the International Study of Asthma and Allergies in Childhood (ISAAC), led from The University of Auckland, and the International Union Against Tuberculosis and Lung Disease (The Union), founded in France in 1920.
ISAAC is a world-wide asthma research project, the largest epidemiological study of children in the world, with more than two million children studied over 22 years in more than 300 centres in 105 countries. The Union, which focuses upon health solutions for the poor, has developed, over a similar time period, a successful approach to asthma management in low-income countries. It has also established the Asthma Drug Facility, which provides countries with affordable access to quality-assured essential asthma medicines.

Professor Asher, who chairs both ISAAC and GAN, says the two will bring together a unique range of resources to improve asthma care through global monitoring and surveillance on the one hand, and through management, policy and advocacy on the other.
The number of people with asthma has increased in low- and middle-income countries over the last two decades. The causes of asthma are not known (although many potential causal factors have been identified) and the reasons for the increased incidence are not yet well understood.
Says Professor Asher to Citizen News Service - CNS: "GAN, with its collaborating centres around the world, is a way to contribute to greater understanding of this disease and its evolving prevalence."
At its steering group meeting in Auckland on 26-27 November, GAN confirmed that, with its global network of collaborating centres and contacts, it will measure and monitor asthma prevalence and severity, will promote guidelines on asthma management, will build capacities in research and management; and will enhance the availability and affordability of essential asthma medicines. It will also serve as a resource for health services, policy-makers, patients and organisations working on asthma and will enable local experience to be shared globally.
The network will be based initially in The University of Auckland, and will link with The Union's 3,300 members spread over 152 countries to provide a richly global perspective on asthma.
Citizen News Service – CNS: www.citizen-news.org