Merck Donates100 Millionth Tablet to Treat Schistosomiasis
Large-scale schistosomiasis treatment begins in Kenya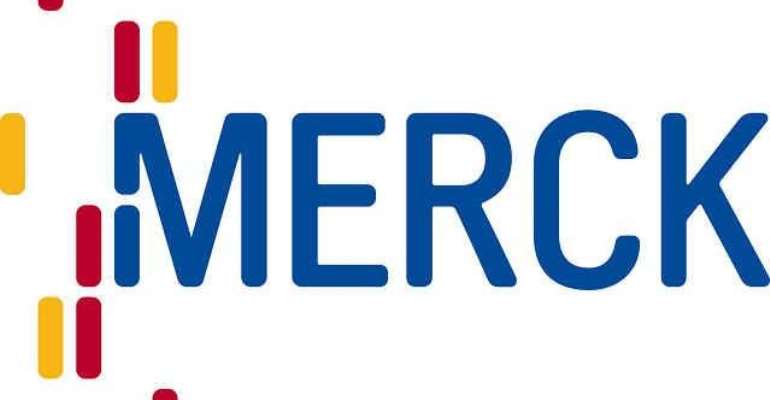 NAIROBI, Kenya, November 29, 2012/African Press Organization (APO)/ -- Merck (http://www.merckgroup.com) today symbolically donated the 100 millionth praziquantel tablet to the World Health Organization (WHO) within the scope of its donation program. At a press conference in Nairobi, Kenya, representatives from WHO and Merck also announced the start of the distribution of the medicine throughout Kenya. Worldwide, Kenya is the fifth most endemic country for schistosomiasis. According to WHO information, more than 11 million Kenyans, most of them children, require appropriate treatment.
Logo: http://www.photos.apo-opa.com/plog-content/images/apo/logos/merck_logo.jpg
"The 100 millionth tablet represents a milestone in our donation program in cooperation with WHO," said Stefan Oschmann, Merck Executive Board member and CEO Merck Serono. "Since Merck began supporting WHO in the fight against this tropical disease five years ago, more than 28 million children have been treated in 11 African countries. Yet we are only at the beginning of a long journey that will not end until this insidious disease has been eliminated." To date, Merck has been providing WHO annually and free of charge with up to 25 million tablets containing the active ingredient praziquantel. "In the medium term, Merck will increase that number tenfold to 250 million per year. Kenya will also benefit from this," Oschmann added.
The Permanent Secretary of the Kenyan Ministry of Public Health and Sanitation Mark Bor welcomed the initiative by the German company: "Merck's commitment not only helps infected children, but also strengthens our public health care system. That is because untreated patients often suffer from serious health consequences which cause a great deal of unnecessary suffering and lead to high costs."
Rex Mpazanje, representing WHO Kenya Country Director, stated, "The World Health Organization has set itself the goal of controlling and eliminating neglected tropical diseases, among them schistosomiasis, by 2020 in order to improve and save the lives of hundreds of millions of people around the world. Therefore, we welcome every sustainable initiative that supports our efforts in the fight against tropical diseases."
WHO and Merck will officially start with the distribution of praziquantel in Kenya tomorrow morning at a school located 80 km northeast of Nairobi. Merck and WHO staff will participate in a ceremony where Kenyan health officials will offer schistosomiasis treatment to children attending Mokou Primary School in Kirinyaga. Depending on their height, children receive between one and five praziquantel tablets. In order to effectively fight the disease, treatment must be repeated several times at yearly intervals.
Schistosomiasis is the second-most prevalent tropical disease in Africa after malaria. It is estimated that more than 200 million people are infected and that around 200,000 die from it each year in Africa. The chronic, parasitic disease is transmitted by flatworms. It is widespread in tropical and subtropical regions where poor populations have no access to clean water and sanitary installations. People become infected with the disease by worm larvae mainly in freshwater, for example while working, swimming, fishing or washing their clothes. The miniscule larvae penetrate human skin, mature in the liver and enter the blood vessels. Eggs laid by female adult worms are trapped in tissues and internal organs where they provoke immune reactions that cause damage and disease.
Praziquantel is the only active ingredient with which all forms of schistosomiasis can be treated. Since praziquantel is also well-tolerated, it is also on the WHO list of essential drugs. The tablets with the brand name Cesol® 600 are currently produced at a Merck site in Mexico.
The Merck Praziquantel Donation Program was launched in 2007 in partnership with WHO. Merck provides the tablets to WHO and covers the logistic costs of transport to Africa. WHO steers, monitors and documents the distribution of the tablets. The significant increase in the number of tablets from 25 million per year at present to 250 million in the medium term will enable the treatment of around 100 million children per year. The financial commitment for the expanded Merck Praziquantel Donation Program will amount to around USD 23 million per year (around KES 1.9 billion). In addition, Merck is also supporting an awareness program at schools located in various parts of Africa to explain the causes of schistosomiasis to children and teach them how to prevent the disease. Merck is currently conducting research on a pediatric formulation of praziquantel for preschool children within the scope of a public-private partnership.
Distributed by the African Press Organization on behalf of Merck KGaA.
More information on the fight against schistosomiasis is available on the homepages of Merck and the World Health Organization:
http://www.merckgroup.com/praziquantel
http://www.who.int/schistosomiasis/en/index.html
Your Contact
Gangolf Schrimpf
Phone +49 6151 72-9591
All Merck Press Releases are distributed by e-mail at the same time they become available on the Merck Website. Please go to http://www.merckgroup.com/subscribe to register online, change your selection or discontinue this service.
Merck (http://www.merckgroup.com) is a global pharmaceutical and chemical company with total revenues of € 10.3 billion in 2011, a history that began in 1668, and a future shaped by approximately 40,000 employees in 67 countries. Its success is characterized by innovations from entrepreneurial employees. Merck's operating activities come under the umbrella of Merck KGaA, in which the Merck family holds an approximately 70% interest and shareholders own the remaining approximately 30%. In 1917 the U.S. subsidiary Merck & Co. was expropriated and has been an independent company ever since.