Ghana's Health System is Below WHO Standards - Professor Akosah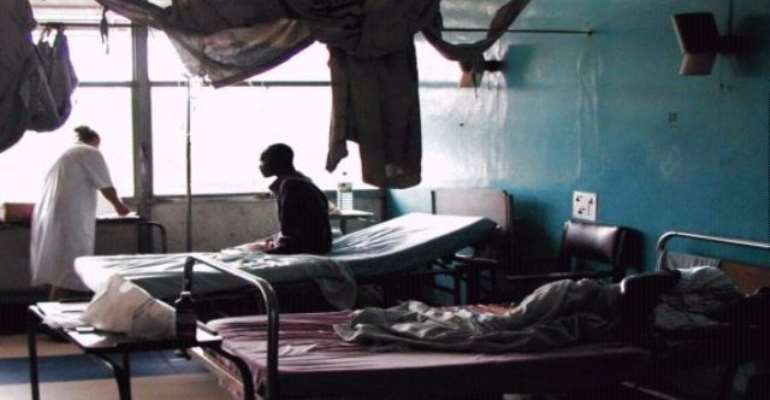 Bolgatanga, Oct. 24, GNA - Director-General of the Ghana Health Services (GHS), Professor Agyemang Badu Akosah, said on Thursday that Ghana's health system is far below the World Health Organisation's (WHO) standards.
"We don't even meet the African health standards because our available health facilities are sub-standard and most of the existing ones throughout the country are mal-functioning". Professor Akosah said this at a reception organised by the Upper East Regional Health Directorate in his honour, after a weeklong working visit to the Region. He said the problem had been compounded by the continuous exodus of Ghanaian health workers abroad in recent times, adding that his outfit had repeatedly suggested to government to institute a mechanism to bond trainees in the health sector to work for a period of not less than five years. He noted that health workers, especially nurses and doctors, would continue to seek greener pastures outside the country if such stringent measures are not considered and effected in order to deter potential characters. Prof Akosah decried the appalling state of health facilities in the region and mentioned in particular, dilapidated residential accommodation for health workers, outmoded equipment in the various health centres, as well as human resource deficit in the region and said the level of deprivation needed immediate government intervention. He said even though government had awarded the regional hospital and other health facilities on contract for rehabilitation and upgrading, there was still the need for the GHS to consider posting more doctors to the area to augment the few who have accepted post. The Director General said the problems confronting the region were enormous, and added that he would prepare a comprehensive report to highlight those needs to ensure that the region gets its fare share of the GHS cake. Prof Akosah warned against drunkenness and said the service would not countenance any such behaviour from health workers, adding that the service would not hesitate to dismiss anyone found drunk during work hours.
He congratulated the Chiana community in the Kassena-Nankana District for sustaining its child nutrition programme, adding that he would personally discuss with the Ministers of Agriculture, and Women and Children's Affairs to support inmates of the centre to further their education.