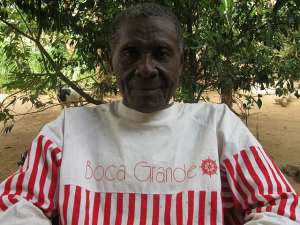 Openin Kofi Budu
IN RECENT TIMES, much attention is being given to treatment of various sicknesses that the western type medicines do not have potency to cure those sicknesses.
Many people are giving testimonies to the fact that they were taken ill but were cured from those sicknesses by taking Ghanaian herbal medicines.
Are you suffering from any sickness such as piles, hypertension, urine retention, hernia, tuberculosis, infertility in women, and weakness in manhood, rheumatism and does not know where to seek treatment?
Or you are suffering from white, jaundice, breast cancer, epilepsy, cancer in the head, dysmenorrheal, heart problems, stroke, typhoid fever and diabetes and you are frustrated by that?
Please contact Openin Kofi Budu at Bethlehem Healing Center at Koforidua Akwadum for your treatment as soon as possible before it gets out of control.
The registered Physic and Herbalist Association of Ghana [PHAG] member can be contacted at:

Postal address: Openin Kofi Budu
Bethlehem Healing Center,
C/O S.D.C Church,
P.O.BOX 29,
Akwadum-Koforidua, E/R.
Ghana West Africa
Telephone: 011-233-245519462.
In case of finding it difficult to reach him, please write your name, contact address phone numbers and a brief message and text it to 001-647-838-9209 for a possible response.
You can also send your E-mails to: [email protected]
Come and receive healing by the touch of the great hand of God.