Akufo-Addo Defends Foreign Policy Comment At IEA Debate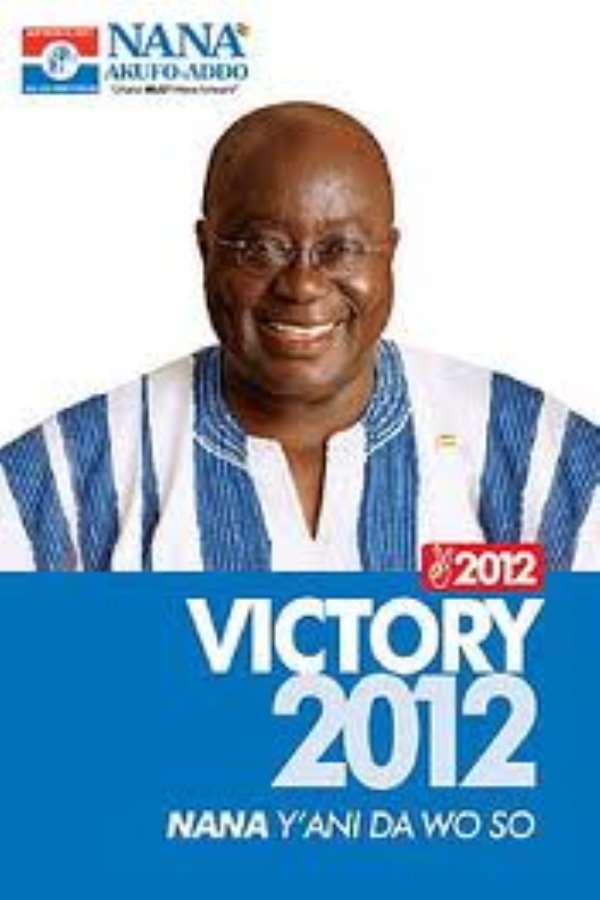 Nana-Akufo-Addo, NPP Presidential Candidate
The main opposition flagbearer Nana Akufo-Addo has parried off criticisms over comments he made at the last presidential debate concerning an apparent rift between Ghana and Ivory Coast.
Deputy Information Minister Samuel Okudzeto Ablakwa described Nana Addo's comment as reckless for claiming Ghana is being perceived internationally as aiding Ivorian ex-combatants to overthrow Ivorian President Alassane Ouattara.
But Nana Addo says the criticisms are much ado about nothing.
"My point was very simple, if the United Nation's panel of experts or investigators could find these flags, what were we in Ghana doing about it, are we condoning this or what.
"…what I was referring to was a specific report that was made on this matter and I don't understand how that could be considered as reckless".
Meanwhile, the opposition NPP has denied allegations that its flag bearer confronted moderators of the IEA presidential debate last Wednesday.
Some social media websites such as facebook and twitter have been replete with comments that Nana Akufo-Addo confronted the moderators shortly after the debate ended.
Deputy Information Minister Samuel Okudzeto Ablakwah has also described Nana Addo's action as an unprovoked attack on the moderators.
But speaking to XYZ News, NPP General Secretary, Kwadwo Owusu Afriyie said Nana Addo only went to explain to them why he wanted a last minute rebuttal, which was denied by the moderators.
"All that Nana Akufo-Addo did was to explain to Oppong Nkrumah why he wanted that intervention, so it was not a charge on them or an insult" Kwadwo Owusu Afriyie popularly known as Sir John said.