16 November 2012
|
Critics
PROPHET T B JOSHUA DENIES ELECTION PROPHECY RUMOURS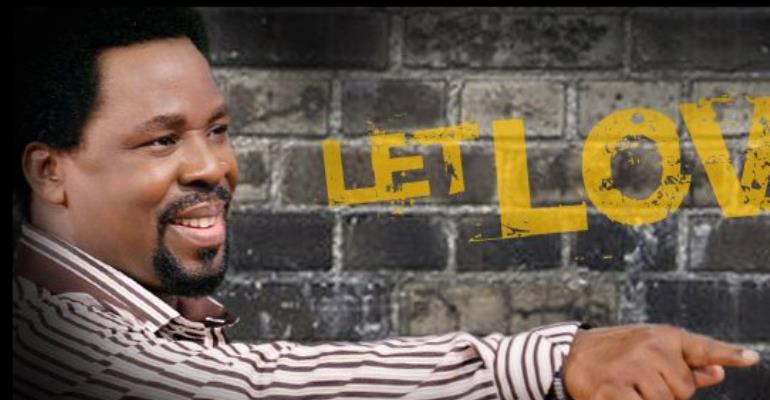 Nigerian Prophet T.B. Joshua has released a strongly worded rebuttal on his official Facebook page, denying the story currently circulating within Ghanaian media that he had prophesied a two-round Ghanaian election.
A story which appeared on online news source, 'Ghana Web' and was quickly republished across various other outlets cited 'PM News' as the source of the original story, which quoted Joshua as saying, "The election you are talking about, I am seeing it being decided on the 'second attempt' ".
In his statement, Joshua lamented the falsehoods that were being fabricated about him and the ministry, especially across Ghana. Of the claim that he prophesied a two-round election, Joshua stated, "All these are false and fabricated by detractors to suit their selfish purpose."
Joshua stated that on the last occasion of his prophecy to Ghana at the time of Professor John Atta Mill's death, he had to speak parabolically, knowing that if not, it would be misinterpreted by certain individuals to suit selfish means.
"Ghanaians, don't listen to the fathers of lies; they cannot force me to speak what God has not said," Joshua said in the statement. "My people in Ghana, we all fight similar battles, just camouflaged differently. Once again, all the stories were not from me. If there is any prophecy, you will see it on Emmanuel TV."
Joshua maintained that irrespective of people's reactions to his prophecies, he would continue praying for Ghana and its leaders. "I am praying for the nation and the leaders. Let us all come together and stand for the nation in prayer… God bless the nation, Ghana. God bless our leaders."
SOURCE: TB Joshua Ministries On Facebook - http://www.facebook.com/pages/TB-Joshua-Ministries/103470916440360
Catch up on the latest news videos from Modern Ghana.
Advertized