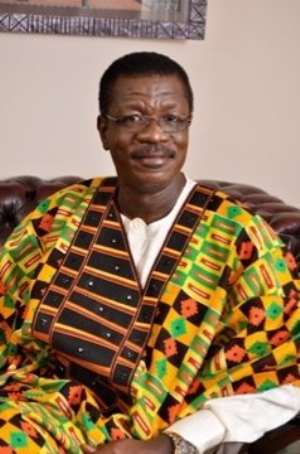 Dr. Pastor Mensa Otabil
A former copyright Administrator, Bernard Bosumprah, says Dr Mensa Otabil's intellectual property rights may have been infringed by an NGO which used parts of his sermons in a jingle to back its stance that free Senior High School education is not immediately feasible.
Bernard Bosumprah in an interview with XYZ News said Education Watch, per Ghana's copyright laws, should have sought permission from Dr. Otabil before going ahead to use portions of his tape for political adverts ahead of the elections.
"If you want to produce a different format and make them available to the public then you are going beyond the domestic or the private use which the law grants to anybody.
"If you want to go and pick tape A, tape B or tape C and taking excerpts from them and putting them together you can do that if you are only doing for research purposes but the moment you go beyond maybe research or documentation and intend to put this over to the public then the owner must be informed and permission sought" Mr. Bosumprah said.
But the NGO insists it did nothing wrong by using Dr. Otabil's voice without his consent since he made those comments on a public platform.
Executive Director of Education Watch Doe Lawson in an interview with XYZ News said Dr. Otabil must prove his claims that the tapes were doctored.