Many Ghanaians say they are worse off- Report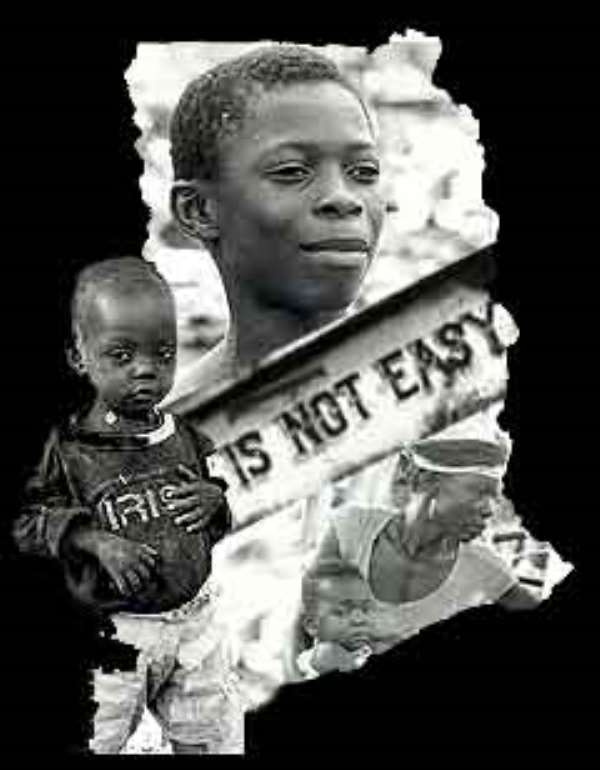 Accra, Oct. 17, GNA- More than 50 percent of Ghanaian households nationwide said their economic situations compared to last year had worsened, a preliminary report by the Statistical Service has said. Approximately 23 per cent, however, said they were better off, indicating that only a quarter had their economic situations improved over the past year.
Majority of the respondents were found to be in the rural areas. The survey, known as the Core Welfare Indicators Questionnaire (CWIQ) and conducted between 2002 and 2003 is a monitoring report, which uses a number of poverty correlates to provide reliable household welfare indicators.
Speaking at the launch of a simplified version of the Ghana Poverty Reduction Strategy (GPRS) document, Dr. Kweku Twum-Baah, Acting Government Statistician said the data revealed interesting observations such as a significant wide difference between the urban and rural areas. He said the proportion of urban poor with access to or using facility was several times in excess of that of even non-poor rural households.
The Greater Accra and Ashanti Regions fared better than other regions while the three Northern regions were worse off than others. Dr Twum-Baah said the report indicated that many people, especially the youth who might have the luxury of staying without a job, usually decided to undertake activities that might not demand their maximum potentials.
On perceived poverty status, The Government Statistician said 41.3 per cent of the respondents accepted that they were poor whilst 11.5 per cent said they were not. In the Northern Regions, two-thirds said they were poor.
He said access to land and land rights were found to be the core of poverty because land was a saleable property and therefore constitute one of the few safety nets that might be available for poor households.
He said objective assessment of household could be approached from the consumption expenditure, access to social services and human development adding, "poverty is itself is an important reason why many children do not go to school".
Dr Twum-Baah said there was the need to promote a culture of evidence-based policy making and monitoring and that the statistical service was preparing district poverty maps and maps for area town councils.