Internet connectivity for schools to begin next year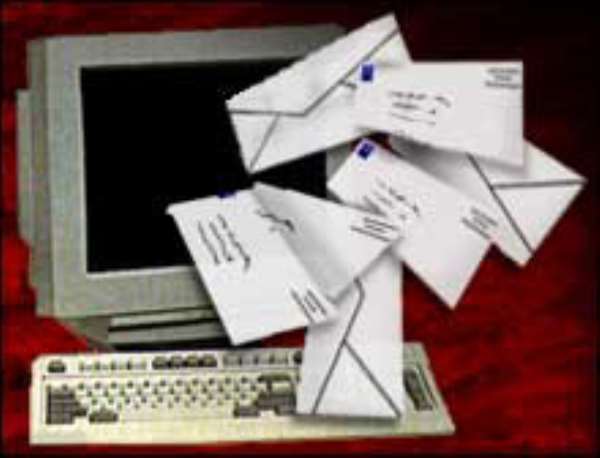 Accra, Oct. 8, GNA - Government's policy to connect all Senior Secondary Schools (SSS) and Training Colleges with telephones and broadband internet connectivity would begin next year, Major John R. K. Tandoh (rtd), Acting Director of the National Communications Authority (NCA) announced on Wednesday.
Major Tandoh was speaking at a dinner held in honour of two university students, who won the International Telecommunications Union (ITU) essay competition.
The award qualified them to represent Ghana at the ITU Youth Forum during the ITU World Telecom Conference to be held in Geneva, Switzerland from October 11 to October 18.
The winners Mr Emmanuel K. Beckson, a Third-Year Computer Science Student of Valley View University and Miss Yvonne Serwaah Kyeremeh, Final Year Information Studies and Geography Student of the University of Ghana, Legon, were among over 10,000 participants from 180 countries. The topic was: "Information And Communication Technology Plays A Vital Role In The Socio-Economic Development Of Every Country. If You Were The President Of Your Country, What Would You Do To Make Effective Use Of ICT To Improve The Lot Of Your People?"
Major Tandoh said the NCA had successfully completed a research on methods of using wireless technologies to access the underserved and other areas of the country, which were difficult to be served with telephone cable lines.
"This research effort has been conducted to enable President Kufuor's vision to connect all SSS and training colleges with telephones and broadband Internet connectivity to be implemented next year," he said. Major Tandoh said propagation studies on the connectivity had been completed and documented by the ITU, to make Ghana the first country in Africa to have conducted such detailed research that included data on rainfall attenuation and their effect on telecommunication.
Major Tandoh said the youth forum would afford participants the opportunity to broaden their perspective and knowledge of ICT, while building contact with top business and policy executives of the sector. He said the youth forum was designed to cultivate the industry and Government leaders of tomorrow, adding that it would help prepare the youth for leadership roles in their home countries.
The Acting Director urged the youth not only to be satisfied with ICT applications, but also learn to develop programmes by themselves and use their power of digitalisation with its associated compressed technologies to advance telecom.
Major Tandoh said the Conference was a global event, where business and government policy makers from the ICT fields gather to exchange ideas, debate major trends, issues and network with unparalleled mix of audiences from governments and industry.
Dr Seth Laryea, President of Valley View University (VVU), appealed to operators in the sector to double their efforts to reach the entire country with telecom facilities, adding, "VVU is only 31 miles from the capital, yet the University's request for telephone connectivity for years had not been fulfilled".