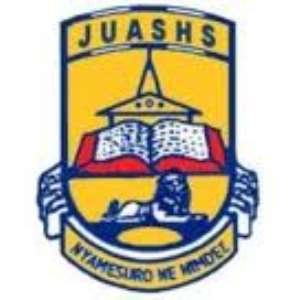 Kumasi, Oct 03, GNA – The Juaben Senior High School (SHS) has launched its 40th anniversary celebration with an appeal to all stakeholders to help improve the quality of education.
The Very Reverend Isaac Osei Boadi, the Headmaster, said they should all share in the responsibility and must not leave the burden to only the government alone to carry.
The week-long programme is being held under the theme "40 years of co-education, prospects and challenges: the role of stakeholders".
The Very Rev Boadi noted with satisfaction the tremendous infrastructure development over the years with new structures are being constructed including a dormitory and dining hall projects.
The Headmaster praised the Parent-Teacher Association, the Old Students Association and the Omanhene of Juaben, Dasebre Otuo Serebuo II, for their significant contribution to the growth of the SHS.
The school over the 40 years of its existence had produced many professionals including teachers, lawyers, bankers, engineers and doctors, contributing in diverse ways towards the national development effort.
The Very Rev Boadi described the academic performance of the school as impressive, scoring 100 per cent in the West African Senior School Certificate Examination (WASSCE).
He said they were, however, faced with some challenges, mentioning among these, pressure on students' accommodation, inadequate housing for teachers, lack of an administration block, assembly hall, Information Communication Technology (ICT) centre and insecurity resulting from the vast un-walled compound.
He said the school was established with only 87students and now has a population of more than 1,600 students and praised the founding fathers for their foresight, initiative and drive.
Activities lined up to make the anniversary include, clean-up exercise, soccer competition, dinner dance, a grand durbar and thanksgiving service.
GNA