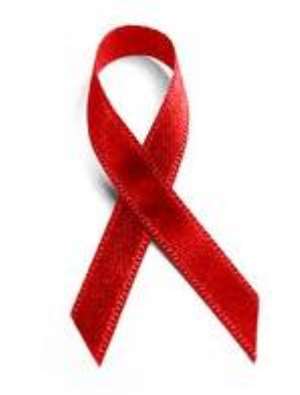 Young women, female sex workers, transgender women, women who use drugs and women living with HIV have called on ASEAN to support women and girls living with and affected by HIV. On September 24 and 25, ASEAN delegates from the ASEAN Task Force on AIDS (ATFOA) and the ASEAN Committee on Women (ACW) gathered together for a "Consultative Meeting on HIV and Key Affected Women and Girls: Reducing Intimate Partner Transmission of HIV in ASEAN" in Luang Prabang, Lao PDR. Civil society and community groups representing key affected women and girls called for scaling up action and resources for policies and programs that address the rights of women and girls in the context of HIV and AIDS.
Message from UNZIP the Lips to Citizen News Service (CNS) was clear. UNZIP the Lips is a platform of individuals and organisations working for the rights and meaningful participation of key affected women and girls in the context of HIV and its intersections with other gender issues in the Asia Pacific region. UNZIP the Lips advocated that it is not possible to get to the zero new HIV infection, death and zero stigma and discrimination, unless unique needs and perspectives of women and girls are attended to.
Governments often fail to consider the rights and needs of women and girls in their HIV policies and planning, despite increasing numbers of women living with HIV in the ASEAN region, 35,000 women living with HIV in Cambodia, 81,000 in Myanmar, 88,000 in Indonesia and 210,000 in Thailand. Women and girls often face stigma and discrimination in health care settings and are subject to human rights violations like forced sterilization, forced abortion and compulsory HIV testing.
Women and girls from civil society including communities representing the voices from young women, female sex workers, transgender women, women who use drugs and women living with HIV came together under the umbrella of the Unzip the Lips. As a united movement, they were able to play a leading role in the development of recommendations arising from the meeting, in which delegates committed to repealing punitive laws and ensuring that existing laws, regulations and policies of ASEAN Member States address the rights of key affected women and girls affected by HIV and AIDS.
Khartini, a sex worker and transgender woman told ASEAN delegates, "We are asking you to repeal laws that the affect sex workers, men who have sex, trans people, people who use drugs and people living with HIV. Don't talk about getting to zero new HIV infections if you are not going to remove punitive laws and policies that restrict our human rights."
ASEAN delegates restated their commitment to the ASEAN Declaration of Commitment: Getting to Zero new HIV infections, zero discrimination, zero aids-related death. Community representatives applauded these commitments but stressed the need for ASEAN Member States to take action to fulfil their commitments.
Baby Rivona, an activist living with HIV said, "ASEAN Member states have pledged to eliminate gender inequalities and gender based abuse and violence and increase the capacity of women and girls to protect themselves from HIV. We want to live in a world where these commitments are realized, where programs and funds, and resource are reaching us, key affected women and girls, ensuring that we can live in dignity and enjoy our human rights."