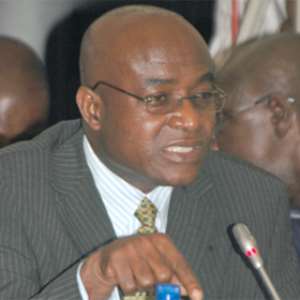 A report reaching this news paper indicates that, an NPP Man is contesting the Minority leader/ seating MP of the suame constituency Hon Kyei Osei Mensah Bonso in the Asanti region. Sources say that, the NPP Man who is contesting the Seating MP is an Independent candidate who believes that, Kyei Mensah Bonso cannot do anything new for the people of suame. According to the Informant, the MP has been in control of the Suame Constituency for twenty years now, which is enough as expressed by most of the constituents.
Some youth whom this paper spoke to narrated that, the people of suame needs and deserves a young and Talented Man like the Independent candidate who is full of hope and has a lot of records of being a good leader.
The youths say, the grounds is not really good for the seating MP as his core advisers is alleged to have pleaded with him to step aside for the Independent (NPP) young and vibrant Man to come.
Speaking to some few residents in suame, noted that, the Seating MP would not win the Parliamentary elections in suame no matter the amount of money he would sink into the area. According to them, even though they belong to the NDC party in the same constituency, the grounds is not good for the Minority leader unless otherwise from God. When asked about the chances of the NDC candidates in the area, they said grounds was not good but for the NDC man but better than, the current MP, s chances.
They revealed that, if Hon Hayford Osie Bempah (NDC) should work had he could get more votes than the Seating MP even though they would still loose to the Independent NPP man. They however predicted that, the chance lines between the Independent Man and the NDC man.
Daily Democrat is still doing some more checks on this development and we hope to bring you more and detailed information when we establish.
By David Zamana-Kumasi