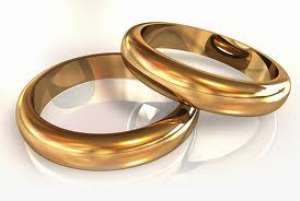 I hope by now some one will be thinking that i am up to something sinister, but that's not the case, folks. Have we all noticed how guys are running away from marriage these days, if not, then this article will give you some incite into why that is happening in our society today.More guys are just scared of getting married to their girlfriends due to the demands of some of the parents of the women. They have made marriage look like an auction where the highest bidder gets the item.
I am not saying that guys should not marry their girlfriends, just that when you ask your girlfriend to bring a list from the parents for the marriage ceremony, one is scared sometimes as to the items listed for you to buy. This makes it look like the parents are selling their daughter to you the guy.Due to this, some guys have adopted the 'Hit and Run' method. This also leaves the girls frustrated and will now go in for any man who comes their way without thinking about what their hearts really want. Some of the guys will just accept the list of items and go for loans just to perform an expensive marriage ceremony and wedding with their girlfriends. The results start showing just after the wedding when the loan sharks start chasing the couple for their money.
An expensive wedding is also done to impress those who attend so that the couple will not be embarrassed. No wonder some guys/men treat their wives like commodities sold on table tops by the road side. People also attend weddings and want to know everything about the food, dress, decorations and even the occupation of the couple. People then request for extra food to be taken away to their homes. Some people also behave like gluttons at weddings by eating more than necessary.
Advertisement
Every guy/man would love to make his woman happy by giving her a nice wedding, but when the demands become too much, then instead of wedding bells ringing, the sound of the auctioneer's gavel will be heard. So folks if you are getting prepared for marriage especially the ladies, don't allow your marriage to be sold to the highest bidder. Just be bold and tell whoever is trying to sell your marriage that "my marriage is not for sale, i will help my man, because we are in this together and we love each other". God be with us all.