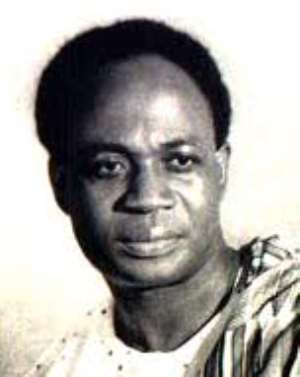 Accra, Sept. 21, GNA - President John Dramani Mahama on Friday directed the Minister for Interior to prepare an amendment bill to Parliament that would empower government to institute September 21 as a Founders' Day on the national calendar.
"If the proposal is passed by Parliament, government will no longer use an Executive Instrument to render the day as a holiday, and I want to believe that the next September 21, will be placed on the national calendar."
President Mahama gave this directive during the celebration of Nkrumah's birthday now dubbed "Founders Day" at the Kwame Nkrumah Mausoleum.
The day was set aside by late President John Evans Atta Mills as a holiday that would recognize Nkrumah for his tremendous contribution towards the independence of Ghana and Liberation struggle for the entire African continent.
The programme was attended by government officials, members of the late Nkrumah family, members of the Convention People's Party, the Socialist Forum and other Africans in the Diaspora.
President Mahama appealed to Ghanaians to continue to celebrate the achievements of Nkrumah on account of his investment in education, which had resulted in massive human resource development in the country and beyond.
He commended Nkrumah for also instilling the sense of patriotism and nationalism "and these are values every Ghanaian needs to cherish on account of Nkrumah's popularity throughout the African continent."
President Mahama also attributed the development of many industries in Ghana to Nkrumah's vision to create jobs and sustain the Ghanaian economy, facilities, he promised to build on to continue to make Ghanaians comfortable in the years to come.
The President laid a wreath on behalf of Government and the People of Ghana, while Samia Yabah Nkrumah, daughter of the late President laid another on behalf of the Nkrumah family and the Convention People's Party.
GNA