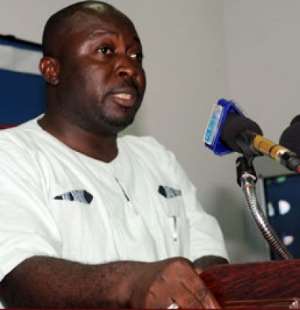 Bolgatanga, Sept 21, GNA – The Deputy Minister of Tourism, Mr Baba Jamal, has charged entrepreneurs in the hospitality industry to refine their activities to attract fair share of the tourism market on the African continent.
"There is the need to refine and regenerate the tourism sector for better patronage through holistic approach and conscious efforts."
The Deputy Minister challenged the entrepreneurs at a day's sensitization workshop in Bolgatanga on Wednesday for stakeholders in the tourism industry in the Upper East Region on the Tourism Law, Act 817 and the implementation of the tourism levy.
Under the Act, Regulation L.I 2185, patrons of tourism facilities would be levied one percent on their total bills into a development fund.
Whereas the levy is one percent in Ghana, in South Africa it is four percent.
Tourism contributes about 6.7 percent Gross Domestic Product (GDP) and it is the fourth highest foreign exchange earner after Gold, Cocoa and foreign remittances.
The rationale in the innovations adopted by the Tourism Ministry is to grow tourism in Ghana to become a leading tourism destination in Africa as well as a leading foreign exchange earner in the shortest future.
Mr Jamal noted that the global tourism market was increasingly expanding and so the needs of tourists had become diverse and said it was therefore imperative that Ghana wishing to meet these diverse tastes of tourists, ought to scale up its efforts in terms of legislation, policies, infrastructure development and service provision.
Mr Jamal indicated that the tourism industry held very bright potentials to reducing poverty and creating wealth and said, however that these potentials were not fully tapped. To derive maximum benefit, he added, "requires substantial sums of money which government budget alone cannot support", hence the Act.
The Deputy Minister said the critical role of tourism in national development in terms of job and wealth creation towards achieving government's 'Better Ghana agenda' could not be underestimated, adding that tourism arrivals and receipts doubled from 2005 to 2010. "Tourism arrivals and receipts also grew at double digit figures yearly within the same period", he explained.
The Deputy Upper East Regional Minister, Mrs Lucy Awuni addressing the participants said tourism accounting for about 5.9 percent of total employment, held the key to unlocking the entrepreneurship potentials of the Ghanaian youth, because it provided ready market for several products and services.
She said the private sector was an active partner in the development process since its created jobs and generated revenue through taxations to fund social investments.
Some officials from the Tourism Ministry took turns to explain the processes involved in the new levy to be introduced.
GNA