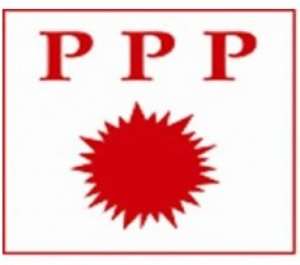 The PPP recognizes the importance of peace and unity in Ghana in our bid to fashion out policies and programs to develop our motherland. As today marks international day of peace, the PPP recognizes the contributions of the United Nations for their role in the maintenance of international peace and security. The PPP pledges its full support to the UN, African Union, Ecowas and other international bodies involved in global peace and security.
As we approach the elections in 2012, the PPP wishes to remind all stakeholders about the fragility of the peace we enjoy in Ghana and the threats to the enjoyment of continuous peace and unity in the country. We believe the abuse of incumbency by the ruling government led by President Mahama poses a serious threat to the peace in Ghana as its creates an uneven playing field for all political parties.
The PPP, in consonance with our motto of "prosperity in peace", will conduct ourselves in a peaceful manner in this election year focusing only on offering solutions to the numerous problems that confront us as a nation. We believe that focusing on competent and incorruptible leadership, we as a people can fashion out a set of policies in Education, Health Care and Job Creation that ensures prosperity in peace for all Ghanaians.
The PPP assures all Ghanaians that we will pursue a vigorous campaign based on issues devoid of insults and political violence and we invite all stakeholders including civil society organizations to condemn acts that threatens the peace and security of the country. We are of the firm conviction that the people of Ghana are wide awake and will vote against political parties whose conduct and utterances presents a barrier to national peace and security.
We wish all Ghanaians peaceful elections in December 2012.
We are awake!
Kofi Asamoah-Siaw
National Secretary, PPP