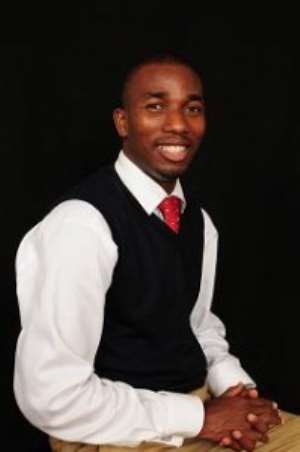 Rlg Communications, an indigenous Information Communication Technology (ICT) has announced the appointment of Archibald Annan as its Chief Commercial Officer with effect from August 1 st 2012
The appointment forms part of ongoing efforts to re-strategize the organizational set-up of Rlg in-country and Rlg West Africa Operations.
He is expected to lead in sales and marketing frontier expansion drive with the overall objective of improving customer care and satisfaction.
Mr. Annan joins Rlg after a successful 5-year stay with MTN, where he was deeply involved in customer/stakeholder experience, events and project management, research & commercial planning.
He also worked with Sales & Marketing to structure, strategize and execute major marketing and communications projects such as AFCON 2008 and 2010 FIFA WORLD CUP to extend MTN's presence and relevance on the Ghanaian market.
Advertisement
'We are particularly excited at his expertise in product communication and commercial planning which we need to execute our agenda going forward', says David Afugani, Chief Operating Officer, Rlg West Africa.
Archibald has previously worked 4 years in the financial services sector with the United Bank of Africa (UBA) and at Databank Financial Services as a Senior Investment Analyst involved in corporate sales, product development and marketing communications.
He holds a Bachelor of Science Degree in Banking and Finance from the Central University College and an MBA in Technology Management. He is a member of the Chartered Institute of Marketing Ghana and the UK as well as a member of the American Marketing Association.