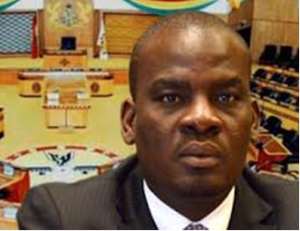 "ICT facilities are vital communication tools and increased demand for Mobile services necessarily increases provision of communication masts and antenna installation needed for adequate and efficient network coverage" said Hon. Haruna Iddrisu.
The Communications Minister made this observation in an interview with The Al-Hajj but was quick to add that siting of masts in residential areas or near schools and public facilities has often generated a lot of public concern and become topical specifically in relation to health, aesthetic and safety in recent times.
Citing research conducted by the Independent Experts Group on Mobile Phones (UK) he indicated that it came up with the conclusion that the balance of evidence indicates that there is no risk to health of people living near base stations (masts) on the basis that "exposures are expected to be in small fractions".
He went on to say that the same research findings added that "the possibility of harm could not be ruled out with confidence".
Further, the Minister said the findings advised that "masts must not be sited in places where there is a concentration of children such as schools and playing grounds".
He also made mention of a portion of the findings which ruled out the use of mobile phones by children below the age of sixteen, the rationale being that at that age, children's skull had not developed as those of adults.
Looking at it from a more positive angle, Hon. Iddrisu said the government cannot endorse the findings and the idea that "nothing has been proved, so nothing needs to be done".
He advised that immediate steps be taken to educate as to create public awareness and to address the concerns of the public on ELECTROMAGNET RADIATIONS from Telecom Masts and also take appropriate measures to harmonize growth and development on one hand and public safety perceived or otherwise on the other.
He said government has rolled out a programme which will enable the public to have a better understanding of the principles of cellular technology upon which Mobile Phones and Base Stations communicate.
He called for intensification of education on regulations governing permitting, design, installation and operation of Telecom masts and suggested co-hosting of signal equipment on single masts and the reciprocal principle in the industry.
By Rowland Phillips-Addo