THIS DAY IN HISTORY: 12th September 1924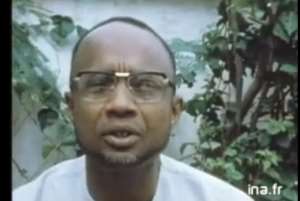 Amílcar Cabral, leader of the Guinea Bissau movement for independence from Portuguese colonialism, was born in Bafatá, a town in what was then Portuguese Guinea. His parents were from Cape Verde.
A trained agricultural engineer, Cabral co-founded the Partido Africano da Independência da Guiné e Cabo Verde (PAIGC) in 1956 with his half-brother, Luís Cabral. Together with Agostinho Neto and Angolan nationalists whom he met whilst studying in Portugal, Cabral was also instrumental in the formation of the Movimento Popular Libertação de Angola (MPLA) later the same year.
Following the Pijiguiti Massacre of dock workers in August 1959 when Portuguese forces violently suppressed a PAIGC organised strike, the PAIGC decided to suspend peaceful appeals to the Portuguese colonialists and prepare for the armed struggle.
At the invitation of Ahmed Sékou Touré, the President of neighbouring Guinea, the PAIGC moved its headquarters to Conakry, the capital of Guinea, in 1960 in preparation for a war of liberation. The PAIGC also set up training camps in Ghana, at the invitation of Kwame Nkrumah. The support of Ghana and Guinea was instrumental in enabling the PAIGC to advance its struggle for liberation.
In 1963 the PAIGC commenced the armed struggle for independence, attacking a Portuguese fort on 23rd January. By 1964 the PAIGC had liberated a region, and the first Party Congress, which restructured the PAIGC political and military forces, took place in Cassaca.
Within 10 years almost three quarters of the country had been liberated. Whilst waging the armed struggle the PAIGC had also "began to create all the aspects of a new life - political, administrative, economic, social and cultural - in the liberated areas."
Cabral was shot outside the PAIGC office in Conakry on 20th January 1973 in front of his wife, Ana Maria Cabral, by a PAIGC naval commander, Inocencio Kani. Kani was trying to take Cabral to a Portuguese naval vessel waiting in international waters. Cabral resisted and tried to convince Kani to remain loyal to struggle of his people when the trigger was pulled. Following his brothers assassination Luís Cabral became leader of the Guinea Bissau branch of the PAIGC, becoming President when the PAIGC unilaterally declared the independence of Guinea Bissau on 24th September 1973.
Cabral was truly one of the great political thinkers of his time whose philosophy was rooted in achieving tangible improvements for the people. One of my most favourite Cabral (or any) quote is:
"Always bear in mind that people are not fighting for ideas, for the things in anyone's head. They are fighting to win material benefits to live better and in peace, to see their lives go forward, to guarantee the future of their children." Amilcar Cabral
Amilcar Cabral is certainly one historical giant we should tell others about, and his book "Return to the Source" is a must read for any serious Pan Africanist.
The following clip features Cabral talking about the liberation struggle: