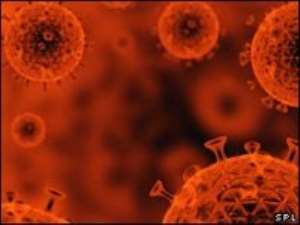 (CNS): BOSTON: There are clear reasons why the vaginal microbicide research and development offers more hope in 2012. Vaginal microbicide (anti-HIV gel) research is going ahead and scientists are waiting for study results to tell them more whether the CAPRISA-004 study results that reported 39% overall efficacy for women in July 2010 can be replicated in another study called FACTS-001, and if so, is the evidence strong enough for licensure.
Microbicide refers to a new type of product being developed that people could use vaginally or rectally to protect themselves from HIV and possibly other sexually transmitted infections. A microbicide could be produced in many forms, including gels, creams, suppositories, films, or as a sponge or ring that releases the active ingredient over time.
Dr Salim S Abdool Karim, Director of Centre for the AIDS Program of Research in South Africa (CAPRISA) said to Citizen News Service (CNS) at AIDS Vaccine 2012 in Boston, that CAPRISA-004 study had assessed the effectiveness and safety of a 1% vaginal gel formulation of tenofovir for the prevention of HIV acquisition in women. The results of CAPRRISA-004 study were announced at the XVIII International AIDS Conference in July 2010 amidst historic euphoria and excitement. Tenofovir gel was found to reduce HIV acquisition by an estimated 39% overall, and by 54% in women with high gel adherence.
The way to license this anti-HIV gel was to first replicate the study results of CAPRISA-004 study. Another study, MTN-003, also known as VOICE (Vaginal and Oral Interventions to Control the Epidemic) study, was designed to evaluate the safety and effectiveness of two antiretroviral (ARV) based approaches for preventing sexual transmission of HIV in women as well as determining which of these women are more likely to follow: applying vaginal gel (1% tenofovir gel) daily or taking an ARV tablet (tenofovir or Truvada) once a day. So the VOICE study had three arms: one, with women study participants applying daily 1% tenofovir gel; second, with study participants taking oral tenofovir and third, with study participants taking oral Truvada. The oral tenofovir and tenofovir gel arms of VOICE study were dropped following interim reviews of data that determined neither product was effective. This was a disappointment. Truvada arm continues to be evaluated and final results to be reported early 2013.

Dr Kenneth H Mayer, Medical Research Director and co-chair, The Fenway Institute; Director of HIV Prevention, Beth Israel Deaconess Hospital; and Visiting Professor, Harvard Medical School, explained to CNS: "The difference between VOICE and CAPRISA-004 studies was that in CAPRISA study women used the gel right before and after sex, whereas in the VOICE study women were asked to use the gel everyday – so we don't know yet as one of its arms - oral Truvada (Tenofovir + FTC) medication arm - is still ongoing and it is not considered appropriate to share partial data, so all we know is that in VOICE study the gel didn't work. There could be two competing hypotheses – it could be that gel taken every day cause more problems and taking less gel would be better or it could be that women were actually non-adherent and if they were not adherent they will not be able to show benefit even if the gel does work. So we have to learn more about what the VOICE study said to learn more about vaginal microbicides."
However future is not that bleak for 1% tenofovir gel which showed reasonable protection against HIV in CAPRISA-004. In another study, called FACTS-001 study, the same 1% tenofovir gel is being tested in about 2200 women study participants who will use it before and after sex (coital use). The FACTS-001 was launched in October 2011 at nine clinical trial sites across South Africa. This study is jointly funded (50:50) by US and South African governments. So all fingers are crossed for the results of FACTS-001 study now and also to know more from the data analysis of VOICE study that will inform the microbicide research and development field.
MICROBICIDE RESEARCH HAS COME A LONG WAY
"Concept of microbicide has now been proven. It took twenty years after the microbicide concept was first proposed and eighteen years after the first human trials began, that the proof of concept finally came through in July 2010" said Dr Salim Abdool Karim. A noted icon in the field of HIV prevention research and advocacy, Zena Stein, had first published a seminal article in 1989: "HIV Prevention: The need for methods women can use" that had set the ball rolling.
LICENSURE
The good news is that researchers such as Dr Salim Abdool Karim had met US FDA to discuss licensure of this 1% tenofovir gel after the study results came through in 2010. The US FDA had said that a positive result of VOICE and CAPRISA-004 studies together could be sufficient for licensure. So it is of course very disappointing that VOICE study didn't show efficacy of this gel. Then the researchers went back to US FDA to ask what would now be required for licensure. The US FDA said that if FACTS-001 study produces a confirmatory result, then together with CAPRISA004 study it could be used for licensure. Results of FACTS-001 may come in 2014.
MORE MICROBICIDE RESEARCH
There are many more microbicide researches that are taking place and fingers are crossed on will they enter the large scale efficacy trials, and eventual introduction. The MTN-020 study is testing a dapivirine vaginal ring in 3476 women study participants of Malawi, South Africa, Uganda, Zambia, and Zimbabwe; IPM-027 study is also testing dapivirine vaginal ring in 1650 women study participants in Malawi, Rwanda and South Africa; CAPRISA-008 study is testing the tenofovir gel in 700 women in South Africa (coital use); and the ongoing arm of oral Truvada in MTN-003 or VOICE study is going on in 5000 women study participants in Malawi, South Africa, Uganda and Zimbabwe.
Dr Salim Abdool Karim, who has a long and distinguished history with HIV prevention research, shared five key challenges confronting microbicide research and development.
- No validated surrogate marker or correlate of protection: can only assess efficacy through HIV endpoints
- No validated measure of products' biological activity (like vaccine immunogenicity) – Particular challenges in measuring drug concentrations
- Intensity of follow up and study procedures (monthly) - at times women study participants were required to come to the study clinics 22 times over 18 months
- Studies assess effectiveness and not efficacy (constraints of sub-optimal adherence in real world situation)
- Ethical challenges on what standard of prevention and care to provide since providing prevention reduces endpoints in trials
Vaginal microbicides are critically important for women who aren't able to negotiate the use of existing HIV prevention options with their male partners. Women and young girls share a disproportionate burden of HIV in many low and lower middle income countries. HIV prevention options such as microbicides will help expand the range of choices for women and men. (CNS)
Bobby Ramakant – CNS
(The author serves as the Director (Policy and Programmes) for Citizen News Service (CNS) and is a World Health Organization (WHO) Director-General's Awardee 2008. He writes extensively on health and development through Citizen News Service (CNS). Email: [email protected], website: www.citizen-news.org)